Services
We provide clinical care for CSM students. Our services include first aid, treatment of various illnesses and injuries, family planning, women's health, and helping you find resources to manage your own health. We also provide TB screenings to staff and students for employment and transfer purposes.​
The Health Services department is staffed by licensed health care professionals who provide diagnosis and treatment for acute illnesses such as sore throat, cough, earache, pink eye, upset stomach, wheezing, rash, hives, bug bites, infections, etc. We also offer over-the-counter medications to treat your illness.
We provide first aid services for minor injuries. If your injury requires additional care, we will refer you to an off-campus provider. In this case, we will provide first aid for injured students and refer to an appropriate facility for further care, should that be necessary.
Consultations for illness and first-aid services are available to CSM students at no cost.
Emergency Contraception (Morning after pill)
Emergency contraception is most effective used within 3-5 days after unprotected sex. In California, you can buy "Plan B" over-the-counter at a local pharmacy without a prescription. Contact your local pharmacy for availability and pricing. You may also schedule an appointment with one of our clinicians for more options, and to get the morning after pill at the CSM health center.
Birth Control Counseling
If you are interested in birth control please schedule an appointment. Some birth control options, such as condoms and birth control pills, are available for same day pick-up at the health center.
Pregnancy Testing
Schedule an appointment with a clinician. We have free on-site pregnancy testing.
STI Screening
Please schedule an appointment with one of our clinicians.
Note:
If you qualify for
Family Pact
, there is no cost for the services listed above.
The CSM student health center is a Family Pact site. We offer free family planning services to students who qualify. These free services include, but are not limited to: emergency contraception, various birth control options, STI screening and treatment, and pap smears.
You may qualify for Family Pact if you meet the following criteria:
You live in California.
You have a medical need for family planning.
Your income is at or below 200 percent of the federal poverty income guidelines.
You do not have other insurance that covers Family Planning services.
We offer free tuberculosis risk assessments for new hires and CSM students. We have PPD skin tests available and may also order a Quantiferon blood test or chest x-ray for you. Please call or email us for more information.
We can screen for sexually transmitted diseases (STIs), including HIV. The screening tests and treatments are free if you qualify for
Family Pact
.
We can provide health clearances for students enrolled in the Health Sciences Program. Medical clearance may include general physicals, TB screenings, vaccinations, and titer requests.
We have select vaccines available. They are free to students who do not have health insurance. These include: MMR, Hepatitis B, and Tetanus. Free flu vaccines are available in late Fall and Winter.
If you are a CSM student, you have access to certain over-the-counter medications free of charge, including:
Advil
Tylenol
Benadryl
Allegra
Pepcid
Pepto-Bismol
Chloraseptic
Hydrocortisone
antibiotic ointment
Health Education
Facts
In California, the legal drinking age is 21 years old.
Alcohol is a depressant and it slows down the body's systems.
The liver can only metabolize about one drink per hour.
No amount of alcohol is safe during pregnancy.
Alcohol is harmful to developing brains from before birth through young adulthood.
Combining alcohol with drugs or medications (prescribed and over-the-counter) can be deadly.
About 20% of college students meet the criteria for alcohol dependence, aka Alcohol Use Disorder.
A person doesn't have to drink every day to have a drinking problem.
Effects of Alcohol on the Body
Immediate: Lower amounts of alcohol can cause relaxation and a lowering of inhibitions. As the blood alcohol level rises it can cause impaired judgment and reasoning, slower reaction times, slurred speech, nausea, and loss of balance. With a blood alcohol level of 0.3% and above, you will likely see signs of Alcohol Poisoning: loss of bladder control, vomiting, cold skin, slow or irregular breathing, memory loss, seizures, loss of consciousness, coma, and death.
DANGER: If you are with someone who starts to show signs of Alcohol Poisoning:
Stay with them, don't leave them alone.
If the condition worsens or they pass out, get help and call 911.
Long-term: Regular drinking over days, weeks, months or years will increase the likelihood of falls, burns, motor vehicle accidents, assaults, drowning, liver disease, heart disease, stroke, stomach ulcers, weak bones, weak immunity, brain damage, mental health problems and cancer (breast, mouth, throat, esophagus, liver, colon and rectum).
How to Drink Responsibly
If you drink, follow these rules of thumb:
Don't drink on an empty stomach
Have a Designated Driver (someone who promises not to drink during the outing)
Have no more than one drink per hour
Drink a glass of water for every alcoholic drink consumed
What is Binge Drinking?
"Binge drinking" is a drinking a lot of alcohol in a such a short amount of time that it causes a blood alcohol level of 0.08% or higher.
For men, this typically occurs by drinking 5 drinks in 2 hours.
For women, it usually occurs by drinking 4 drinks in 2 hours.
What counts as a "one" drink?
12 oz bear, 5% alcohol content
8 oz malt liquor, 7% alcohol content
5 oz wine, 12% alcohol content
1.5 oz distilled spirits, 40% alcohol content
What is a Hangover?
Most of the symptoms of a hangover are caused by dehydration. These symptoms include: headache, nausea, dry mouth, dry eyes, fatigue, difficulty concentrating, restlessness, and diarrhea. The symptoms last until you fully rehydrate and metabolize all the alcohol left in your blood stream. How quickly this happens depends on many things including your age, gender, health, body mass and the amount of alcohol in your body. It can take up to 25 hours. The best way to avoid a hangover is to drink in moderation and to stay well-hydrated.
Where to get Help
This group of drugs includes:
Heroin, fentanyl, and prescription pain relievers such as: oxycodone/OxyContin/Percocet, hydrocodone/Vicodin/Norco, codeine, morphine, etc. There are many street names, i.e.: oxy, percs, vike, Miss Emma, School Boy, Smack, TNT, Chill Pills, O-Bomb, Dance Fever…see Street & Commercial Names for more information.
Opioids can cause pain relief, euphoria, drowsiness, slow breathing, and death. It only takes a few uses before addiction begins to kick in. Death from an opioid overdose happens when too much of the drug overwhelms the brain and interrupts the body's natural drive to breathe. Drug overdose is the leading cause of accidental death in the U.S.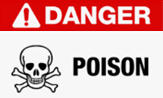 Synthetic fentanyl is the deadliest drug currently circulating in the U.S. Just 2 mg (the equivalent of 10-15 grains of table salt) can kill you. Fake pills made to resemble Oxycontin®, Percocet®, Vicodin®, Adderall®, Xanax® and other medicines have been found to be laced with synthetic fentanyl.
Synthetic fentanyl is poisonous. Do not handle it.
See DEA Warns of Brightly-Colored Fentanyl Used to Target Young Americans for more information.
Signs of opioid overdose:
Small, constricted "pinpoint pupils"
Falling asleep or loss of consciousness
Slow, shallow breathing
Choking or gurgling sounds
Limp body
Pale, blue, or cold skin
If you suspect an overdose, act immediately:
This is an EMERGENCY. If you are on CSM campus, get Narcan ASAP:

Call Public Safety at (650) 738-7000. Program this # into your cell phone.
Know your location and a description of the person in need of help
NEXTDistro.org - Narcan resources in California

Call 911
Keep the person awake and breathing
Lay the person on their side to prevent choking
Wait with them until help arrives.
CDPH video on preventing overdose: Protect friends and family with lifesaving naloxone

A short but powerful video on Fentanyl Overdoses

Recovery:
Get help at CSM by contacting Personal Counseling
San Mateo County Health 24/7 Access Call Center (800) 686-0101; TTY for the Hearing Impaired - call 711