Overview
Please note: Due to the shelter-in-place order announced for San Mateo County on 3/16/2020 and subsequent stay-at-home executive order from the State of California on 3/19/2020, our physical location on the College of San Mateo campus will remain closed through May 15, 2020.

We are still available to serve you remotely. Please email us at csmcareerservices@smccd.edu and we will respond as soon as we can. Thank you for your patience.
**If you work in the state of California and have questions about COVID-19 and employment,
and what programs and benefits may be available to you, please visit https://www.edd.ca.gov/about_edd/coronavirus-2019.htm, or for a list of frequently asked questions, go to: https://www.edd.ca.gov/about_edd/coronavirus-2019/faqs.htm


**If you have been laid off or furloughed, here are some strategies to help you navigate your job search:
https://bit.ly/2QHeW7g
. We will continue to provide links to resources as they become available.
---
The mission of Career Services is to assist students in developing career awareness, exploring related employment options, and outlining career pathways.
Students can meet with a career counselor to refine their interests and goals, and design an educational plan that links classroom learning and workplace experiences.
What's Your Why?
Our current focus is helping students to discover their purpose, their "Why?". Once students are empowered to realize their "Why", we can help them with the "How". Visit
What's Your Why
to learn more about our "What's Your Why" campaign.
College Central Network (CCN)
Students

Use the
CCN
to search for jobs, internships and career guidance.
Employers

Use the
CCN
to post open positions and search for job candidates.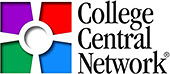 Contact Us

Christine Su
Career Services Coordinator
College Center Building 10
, Room 340D
csmcareerservices@smccd.edu
(650) 574-6116
Hours
Monday
8 am - 4 pm

Tuesday

8 am - 7 pm

Wednesday

8 am - 4 pm

Thursday

8 am - 4 pm