Overview
The mission of Career Services is to assist students in developing career awareness, exploring related employment options, and outlining career pathways.
Students can meet with a career counselor to refine their interests and goals, and design an educational plan that links classroom learning and workplace experiences.
What's Your Why?
Our current focus is helping students to discover their purpose, their "Why?". Once students are empowered to realize their "Why", we can help them with the "How". Visit
What's Your Why
to learn more about our "What's Your Why" campaign.
CSM's Volunteer Fair - December 3, 2018
CSM Career Services will host the
Make a Difference Monday Volunteer Fair
on
Monday, December 3
, from
10 am - 12 pm
in Bayview Dining Room.

Local organizations are looking for volunteers. Come and find out how you can give back to your community by helping others. Participating organizations include: American Red Cross, Boys Hope Girls Hope of San Francisco, CSM Disability Resource Center, Grassroots Ecology, Habitat for Humanity, Half Moon Bay Parks and Recreation, National Alliance on Mental Illness (NAMI) San Mateo, Rape Trauma Services, San Mateo Police Department, Sequoia Audubon Society, and many more! Check out our event information packet for a full list of participants!

Be sure to check out our Event Calendar listing. For any questions, please contact CSM Career Services.
College Central Network (CCN)
Students

Use the
CCN
to search for jobs, internships and career guidance.
Employers

Use the
CCN
to post open positions and search for job candidates.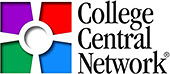 Contact Us
Christine Su
Career Services Coordinator
College Center Building 10
, Room 340D
csmcareerservices@smccd.edu
(650) 574-6116
Hours
Monday
8 am - 4 pm

Tuesday

8 am - 4 pm

Wednesday

8 am - 4 pm

Thursday

8 am - 4 pm
Hospitality Industry Job Fair

San Mateo County/Silicon Valley Convention & Visitors Bureau

Tue Feb 26, 2019 10:00 am - 1:00 pm

CSM College Center Building 10, Bayview Dining Room

CSM Earth Day Job Fair

Promoting Sustainable Careers

Wed Apr 17, 2019 10:00 am - 1:00 pm

CSM College Center Building 10, Bayview Dining Room