Meet the Staff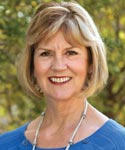 Eileen O'Brien
Title:
Coordinator, Career Services Center; Professor Career and Life Planning Courses
Degrees:
A.A., Foothill College; B.A. , UC Santa Barbara; M.S., San Francisco State University
Teaching Experience:
Since 1998
Career Highlights:
Lessons learned from my career experience have helped me provide better career counseling. I love it when students find work, especially using one of the non-traditional methods we teach.
Hobbies:
Spending time with my son, traveling, river rafting and reading mysteries
Quote:
"With ordinary talent and extraordinary perseverance, all things are attainable."
–
Thomas Foxwell Buxton