Meet the Staff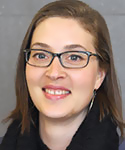 Autumn Newman
Title:
Program Services Coordinator, Career Services and SSSP
Responsibilities:
Helping students, staff, and faculty take full advantage of Career and Student Support Services at CSM
Years at CSM:
Since 2011
Education:
M.F.A., Poetry, University of Southern Maine; B.A., English, CSU Sacramento; Transfer, Cuesta Community College
Other Interests:
Racial and economic equity in the USA.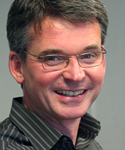 Martin Bednarek
Title:
Counselor
Responsibilities:
As a counselor at CSM, Martin's primary role is to help international students select their classes, explore college majors and reach their goal of earning an associate degree and transferring to a four-year university. He also teaches career and life planning classes at CSM.
Years at CSM:
Since 2003
Education:
Bachelor's degree, music education, Nazareth College, and master's degree, counseling, San Francisco State University
Other Interests:
As a former music major, he enjoys singing with the San Francisco Choral Society, a large 180-voice chorus that performs choral repertoire with professional soloists and orchestra.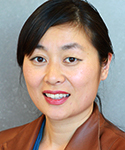 Rose Yun Negrete
Title:
Adjunct Counselor
Responsibilities:
Provide career and academic counseling to CSM students
Years at CSM:
Hired in 2009 (Started in 2008 as a career counseling intern while in grad school)
Education:
M.A., Counseling Psychology, Santa Clara University; M.A., American University; B.A., Northwestern University; Transfer Credit, De Anza College
Other Interests:
Social justice, bilingual education; information design and editing; spending time with her children; being outdoors playing tennis or other sports, hiking, or lounging at the beach
Not Pictured
Kathleen Sammut
Title: Counselor