Meet the Staff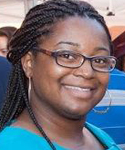 Ashley Phillips
Title:
Interim Director of Industry and Workforce Development
Education:
M.P.A., Public Management and Policy Analysis, CSU East Bay; B.A., Sociology, CSU Sacramento
Years at CSM:
Since 2017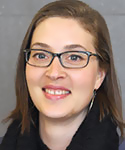 Autumn Newman
Title:
Program Services Coordinator, Career Services and SSSP
Responsibilities:
Helping students, staff, and faculty take full advantage of Career and Student Support Services at CSM
Years at CSM:
Since 2011
Education:
M.F.A., Poetry, University of Southern Maine; B.A., English, CSU Sacramento; Transfer, Cuesta Community College
Other Interests:
Racial and economic equity in the USA.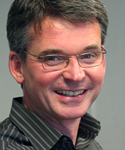 Martin Bednarek
Title:
Counselor
Responsibilities:
As a counselor at CSM,
Martin's primary role is to help international students select their classes, explore college majors and assist students with the educational planning needed to reach their goal of earning an associate degree and transferring to a four-year university. He also teaches career and life planning classes at CSM.
Years at CSM:
Since 2003
Education:
B.M., Music Education, Nazareth College; M.S., Counseling, San Francisco State University
Other Interests:
As a former music major, he enjoys singing with the San Francisco Choral Society, a large 180-voice chorus that performs choral repertoire with professional soloists and orchestra.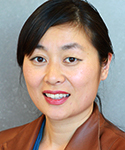 Rose Yun Negrete
Title:
Adjunct Counselor, Career
Responsibilities:
Provide career and academic counseling to CSM students
Years at CSM:
Hired in 2009 (Started in 2008 as a career counseling intern while in grad school)
Education:
M.A., Counseling Psychology, Santa Clara University; M.A., American University; B.A., Northwestern University; Transfer Credit, De Anza College
Other Interests:
Social justice, bilingual education; information design and editing; spending time with her children; being outdoors playing tennis or other sports, hiking, or lounging at the beach