Current Ambassadors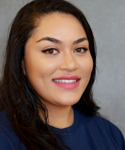 Salote Alipate

Co-Lead Ambassador
Woodside and Menlo Atherton High Schools
Salote Alipate is a Palo Alto High School graduate and is in her third year at CSM. Salote believes CSM has taught her a lot about herself such as her strengths and weakness this has helped her choose a career path. She is planning to major in communications. Her educational goals include earning an associate's degree and obtaining her bachelor's and her master's. She served as the ICC Representative for the Polynesian club for the Spring 2015 semester and is apart of a large Polynesian support program on campus, called Mana. Outside of school, Salote enjoys traveling, trying new foods, and spending time with her family. As a student ambassador, she hopes to encourage people that community college is a great option for pursuing a college education.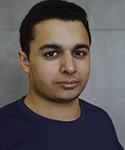 Joseph Ghassan

Co-Lead Ambassador
Mills High School

Joseph Ghassan is a graduate SSCC Kfarhbab in Lebanon. He moved to the US in August 2014 and is currently in his second year at CSM. He is majoring in business administration, with a goal of transferring and obtaining a bachelor's degree, in order to pursue an education in law school. Joseph is very impressed by the diversity, atmosphere and all the resources available at CSM. As a student ambassador, he hopes to help incoming students feel better about college and learn about all the services and resources provided. In his spare time, Joseph enjoys watching and playing soccer, watching TV shows, and learning about astronomy and space.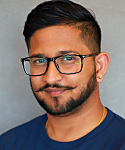 Karan Dogra

Woodside and South San Francisco High Schools
Karan Dogra graduated high school from Paragon Senior Secondary School, Mohali, India. He is a second year student at College of San Mateo. Karan moved from India to the United States in 2013. Karan is majoring in Computer and Electrical Engineering and hopes to transfer to Stanford. His first year at CSM inspired him to become a student Ambassador, he says "It is hard for a person who moves in from a different state to adjust to the new place, I moved in from a different country but CSM made it very easy for me." When he is not studying or playing, Karan enjoys sleeping, eating different types of food, watching Netflix and traveling.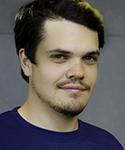 Patrick Fisher

Burlingame High School
Patrick Fisher is a graduate of Burlingame High School and is
currently finishing up his AA degree requirements before transfer.
Prior to becoming an ambassador at CSM, he studied abroad in Japan to broaden his horizons and find a deeper appreciation for Japanese culture and traveling as a whole. Patrick enjoys a vast spectrum of activities in his free time from hiking, playing guitar and running to playing video games, writing and volunteering. His educational goals upon graduation include teaching English in Japan and volunteering for the Peace Corps to help with agricultural conditions in less fortunate countries.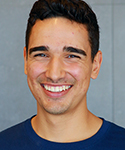 Nick Jasso

Pilarcitos and Sequoia High Schools

Nicholas Jasso, is an AmeriCorps Alumni and graduate of Sequoia High School. Nick is in his first year at the College of San Mateo and is loving every minute of it - from late nights fueled by coffee to making new friends in classes, CSM has become his home away from home. He majoring in Sociology and hopes to earn an AA-T and transfer to Berkeley. He hopes to eventually become a lawyer. Nick is a part of various clubs and support programs on campus such as; Project Change, EOPS, and UMOJA. Outside of campus Nick is also involved with Fresh Lifelines for Youth, the San Mateo County Juvenile Justice Delinquency Prevention Commission. According to Nick "Becoming an ambassador was an easy sell for me because being a student ambassador encompasses many of the things I want to do for my community, such as build a pathway to higher education!" In his spare time, Nick enjoys going to the gym, training in martial arts, and traveling - mainly to find new places to eat.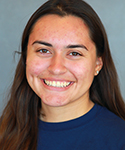 Brianna Ramos

Capuchino and Mills High Schools
Brianna Ramos is a Mills High School graduate and is currently in her third year at CSM. Brianna is majoring in Administration of Justice. Her educational goals include earning a few associate degrees and certificates, followed by a bachelor's and master's in the near future. CSM has awarded her with countless opportunities and tools that she will take with her to a four year university and thereafter. In addition to being an ambassador, Brianna is part of the Transfer Club. Aside from academics, she also enjoys traveling, photography, playing sports, reading, and spending time with family and friends. As a student ambassador she hopes to enlighten others about the great opportunities that community college has to offer and the limitless options that higher education can provide.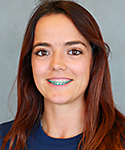 Shannon Smith

Hillsdale High School
Shannon Smith is a graduate of Murrieta Mesa High School, and is in her first year at CSM. Shannon hopes to transfer to University of San Diego and obtain a bachelor's degree in Kinesiology and then transfer to University of Southern California and obtain her PhD in Physical Therapy. Shannon believes CSM has taught her not to doubt herself or downplay her dreams. Shannon competes in cross-country and track. Outside of school, Shannon enjoys traveling, volunteering in her community, surfing, hiking, and spending time with her friends and family. As a student ambassador, she hopes to help students become more outgoing and to not be afraid to fight for their goals despite the obstacles.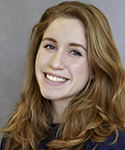 Katarina Stein

Half Moon Bay High School
Katarina Stein is a graduate of Half Moon Bay High School and is in her third year at CSM. Her plans include transferring as a psychology major in the fall of 2017. She currently serves as the vice president of the Student Senate. In her free time she enjoys hiking, backpacking, traveling and writing.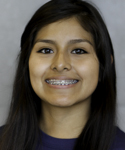 Jackie Vara

San Mateo High School
A graduate of San Mateo High School, Jackie Vara chose College of San Mateo to explore majors and ease her transition into college. According to Jackie, the choice helps her family save money before heading to a university. When asked what she likes about CSM thus far, Jackie says, "I've had a chance to meet friends and spent a lot of my free time in the Math Resource Center and English Resource Center, which was really helpful throughout the semester." Jackie worked as a campus ambassador at San Mateo High School and was interested in continuing her service learning experience at CSM as an ambassador. In her spare time she enjoys Giants baseball, dancing, running and time with friends and family.Her plans are to attend either the University of Washington, UC San Diego, or the University of San Francisco. The nursing major hopes to one day become a pediatric nurse.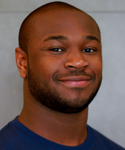 Leroy Wilberforce

Burlingame High School
Leroy is a graduate of Burlingame High School, and is in his third year at College of San Mateo. Leroy hopes to transfer to Saint Mary's College of California and major in communications with a minor in computer science. In high school, Leroy played basketball and ran track as well as participating in volunteering with his church youth group, which he continues today. Joining the ambassador program at CSM made sense for Leroy because he loves making connections with people while also being a part of something bigger than himself. When he is not working or studying, Leroy enjoys spending time with his friends and family.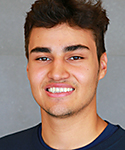 Diego Zarabanda

Aragon and Carlmont High Schools
Diego Zarabanda is a Aragon High School graduate and is currently in his third year at CSM. Diego is majoring in Economics and Math. His educational goal is to transfer to UCLA with an AA-T in Business Administration, Economics, and Math. According to Diego, "CSM has become a platform for future opportunities and growth in my academic career, because of this I am striving to achieve my goals. Also, CSM has given me the tools to develop strong leadership attributes in my community." Other than studying and working Diego enjoys hanging out with his family and friends.