Current Ambassadors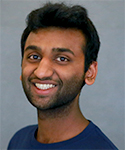 Ashneel Pratap

Co-Lead Ambassador
South City High School

Ashneel Pratap is a South San Francisco High School graduate, and is in his second year at College of San Mateo. Ashneel is an economics major and biology minor, and will be applying to schools next fall, his hope is to attend UC Berkeley or UCLA. Other than his ambassadorial duties he commits himself in a variety of volunteering capacities. His volunteering ranges from being an international volunteer in the Dominican Republic to volunteering in the USA helping build houses in war torn areas around the world. Ashneel said, "CSM has an ability and opportunities to help reform people and give them the initiative to reinvent themselves if used properly." After receiving his bachelor's degree, he will be pursuing postgraduate studies. In his spare time, he provides free tutoring sessions, and is currently working on instituting a debate club at CSM.
Seneti Mapa

Co-Lead Ambassador
Aragon and EPA Academy High Schools

Seneti Mapa is an Aragon graduate, and is currently finishing her second year at College of San Mateo. Seneti is majoring in Business Economics, and hopes to transfer out to a four-year university. According to Seneti, "CSM has given her a second chance at earning a higher level of education,
and has also opened up many educational opportunities. The resources that are accessible to students have really benefited [her] and that is one of the many things she admires about CSM." One of the valuable lessons Seneti has learned at CSM, is that dreams are attainable when one puts in hard work and effort. Seneti enjoys giving back to her community and helping others.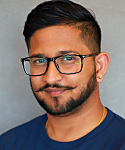 Karan Dogra

Woodside and South San Francisco High Schools
Karan Dogra graduated high school from Paragon Senior Secondary School, Mohali, India. He is a second year student at College of San Mateo. Karan moved from India to the United States in 2013. Karan is majoring in Computer and Electrical Engineering and hopes to transfer to Stanford. His first year at CSM inspired him to become a student Ambassador, he says "It is hard for a person who moves in from a different state to adjust to the new place, I moved in from a different country but CSM made it very easy for me." When he is not studying or playing, Karan enjoys sleeping, eating different types of food, watching Netflix and traveling.
William Lee (Billy)

San Mateo High School

William Lee is a San Mateo High School graduate, and is a second year student at College of San Mateo. William is majoring in Business and Psychology and is planning to transfer in Fall 2019. His education goals include earning several associate degrees along with a Bachelor's followed by a Masters.
Meeting the other student ambassadors inspired him to want to become one. He says "I didn't know much about community college and everything was so different; however, the ambassadors were very helpful and it allowed me to transition between high school and
college pretty easily. I would love to help other people the same way I was helped." Aside from his academics and work, William spends his time biking, reading, hiking, traveling and spending time with his friends and family.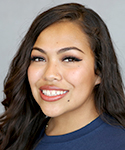 Enya Nava

Carlmont High School

Enya Nava is a graduate of Carlmont High School and is currently enrolled at College of San Mateo. Her major is Communications with a focus on marketing, she plans to transfer in 2019 with an AA-T and to eventually obtain her Masters at a four year. Enya is a Senator in student government, head of social media in the Puente Latinx club, enrolled in EOPS and was a former member of Alpha Gamma Sigma. When Enya first joined CSM, she had trouble figuring out what major she wanted and was unaware of all the opportunities that CSM has to offer. By becoming an Ambassador, Enya wants give back to the community and help those who are currently in a similar situation that she was in. Her goal is to show students that College is feasible for anyone no matter what their race, gender, income, or disability. When she's not involved in student life, Enya enjoys spending time with her friends, traveling, going to concerts, and being vegetarian.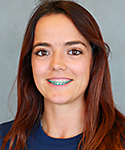 Shannon Smith

Hillsdale High School
Shannon Smith is a graduate of Murrieta Mesa High School, and is in her first year at CSM. Shannon hopes to transfer to University of San Diego and obtain a bachelor's degree in Kinesiology and then transfer to University of Southern California and obtain her PhD in Physical Therapy. Shannon believes CSM has taught her not to doubt herself or downplay her dreams. Shannon competes in cross-country and track. Outside of school, Shannon enjoys traveling, volunteering in her community, surfing, hiking, and spending time with her friends and family. As a student ambassador, she hopes to help students become more outgoing and to not be afraid to fight for their goals despite the obstacles.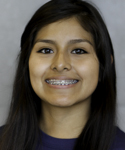 Jackie Vara

San Mateo High School
A graduate of San Mateo High School, Jackie Vara chose College of San Mateo to explore majors and ease her transition into college. According to Jackie, the choice helps her family save money before heading to a university. When asked what she likes about CSM thus far, Jackie says, "I've had a chance to meet friends and spent a lot of my free time in the Math Resource Center and English Resource Center, which was really helpful throughout the semester." Jackie worked as a campus ambassador at San Mateo High School and was interested in continuing her service learning experience at CSM as an ambassador. In her spare time she enjoys Giants baseball, dancing, running and time with friends and family.Her plans are to attend either the University of Washington, UC San Diego, or the University of San Francisco. The nursing major hopes to one day become a pediatric nurse.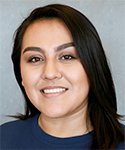 Joana Rico

Catherine Yee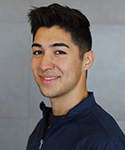 Martin Ulloa

Katie Fish

Brandi Andino