Technology
Technology Equipment & Services
Students and employees are eligible for access to technology equipment and services in order to complete coursework or work, respectively, even while campus and the library are physically closed.
Internet & WiFi Services
There are several options for finding internet and WiFi services to meet your needs.
Have internet service through an existing plan? Use a smartphone or mobile hotspot while you are on the go. Learn more about internet service options.
Don't have internet service through an existing plan? Learn more about the following options:
Borrow Technology
Technology equipment may be borrowed from your college, Library, or occasionally from another specific program or department. Technology equipment available for loan includes Chromebooks, graphing calculators, WiFi hotspots, headphones, adapters, and more.
CSM Library Curbside Service Loan Program
Technology Available for Check-out: The CSM Library loans out laptops, headphones, scientific and graphing calculators, and more to faculty, staff, and currently registered students. Search the CSM Library OneSearch catalog to find technology or makerspace tool lending library items available for loan.
CSM Technology Loan Program
Students who need to borrow a Chromebook, hotspot, or calculator in order to complete coursework, may submit a request. Supplies are limited. Current enrollment at the college will be verified prior to issuing technology.
For more information about technology loans from other campus programs or department, contact the department or program.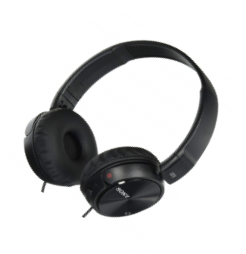 MDR-ZX110NC
Over-ear, Noise-isolating Headphones
Connectivity Technology: Wired
Up To 80 Hours Of Battery Life
Frequency response:10-22,000 Hz
Length:3.94 ft
1 week loan period with valid library account
Sony Noise Cancelling Headphones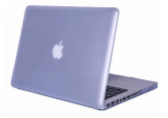 2012 13"
Intel Core i5 2.5GHz
C 4GB Memory
500GB HDD Intel HD Graphics 4000
Macos Mojave
Up to 3 week loan period with valid library account
MacBook Pro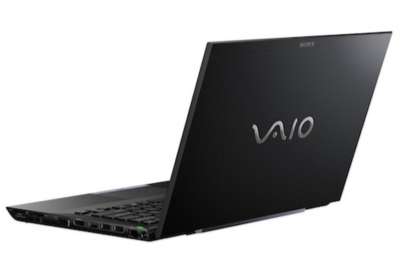 Up to 3 week loan period with valid library account






Sony VAIO S Series

TI-36X Pro Scientific Calculator is an advanced, four-line scientific calculator, with higher-level math and science functionality.
TI-83 Plus and TI-84 Plus Graphing Calculators to graph and compare functions, as well as perform data plotting and analysis.
1 week loan period with valid library account
Calculators
Get Technology Support
If you are borrowing college provided technology (such as a laptop, wifi hotspot, or graphing calculator) and need help, please let us know how we can assist.
Unfortunately, we are unable to assist with personally owned computers.
Other useful technology support resources:
CSM Library Computer Lab - currently closed
The CSM Library has over 50 PC computers and two Macintosh computers available for students to use in its two computer lab areas on the main floor. There is no time limit for students using these computers.
All PC computers are loaded with the following software: Firefox, Google Chrome, Microsoft Edge, Adobe Suite (Acrobat DC, Dreamweaver, Illustrator, InDesign, Lightroom, Photoshop), Microsoft Suite (Access, Excel, Powerpoint, & Word), Arduino IDE, Blender, FSReader 3.0, Fusion 2020, JAWS 2020, Kurzweil 3000, MakerBot, Pearson Sign In, QuickBooks Premier & File Manager, Ultimaker Cura 3.6.0, VLC Media Player, and ZoomText 2020.