Transit Information
Important notice: As of Sunday, June 15, 2014, SamTrans will be making significant changes to almost all routes, including those that service CSM. Be sure to consult the Upcoming Changes section of the SamTrans website for more information.

SamTrans
Beginning Sunday, Jan. 26, 2014, College of San Mateo will be serviced by three SamTrans routes: the
250
, the
260
, and the
294
. Please note that these lines sometimes have limited service to CSM.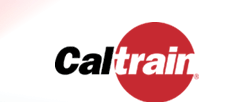 Caltrain
The nearest Caltrain station is located at Hillsdale and El Camino Real. Once arriving at the
Hillsdale Station
, transfer to the SamTrans 250 line at Hillsdale Mall to come up to the campus.
Alternately, riders can transfer to the SamTrans 260 line at either the
Belmont Caltrain Station
(El Camino Real and Ralston Blvd) or the
San Carlos Caltrain Station
(El Camino Real and San Carlos Ave).
Online Trip Planning
511.org
provides online trip planning and real-time arrival times for all Bay Area transit systems.