Tutoring
Beginning on September 1st CSM's peer tutors once again will be available via Zoom conference on a regular schedule to provide tutoring support. You can check for subjects and availability and join their Zoom sessions through the LCTR 698 Canvas shell. If you are not currently registered for LCTR 698 and you would like to access drop-in tutoring, sign into WebSMART and enroll in LCTR 698, CRN 43805. That will give you access to the Canvas shell which holds the schedules and zoom links for tutors. It is a zero unit, free course that provides access to on-line tutoring.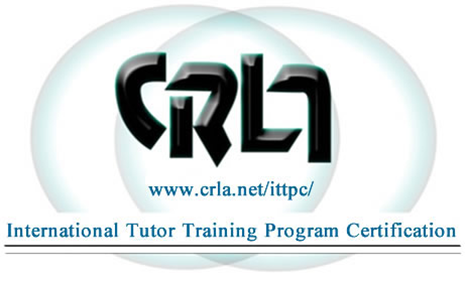 The Learning Center offers CSM students free tutoring in a variety of subjects. This includes both individual and small-group tutorial sessions, led by students like you! Tutoring is available on
drop-in
basis. Schedules for tutoring can be found below and inside the Learning Center at the entrance.
Once inside the center, check in at the front desk and then look for a table with a sign indicating the subject you are seeking. At the table you will see the tutor, who can be identified with a name badge. Sit down at the table and let the tutor know you would like some help. Please have your assignment, textbook, notes, and any other necessary materials with you so that the tutor can assist you appropriately.
Students can
check the number of hours
they have in all labs and centers on campus through WebSMART.
The schedule for drop in tutoring begins on February 1, 2021.
After your tutoring session, please take a moment to fill out the
Evaluation of Tutoring Session Form
.
Online Tutor Availability through NetTutor
Students can now access online tutoring services through NetTutor for no charge! This new tutoring service is currently available in the following subjects:
Administration of Justice
Anatomy & Physiology
Anthropology
Astronomy
Biology
Business & Accounting
Chemistry
Computer Science and IT
Economics
Engineering
Geology
History
Math Tutor (Calculus and Above)
Math Tutor (through Pre-Calculus)
Nursing

Philosophy

Physics
Political Science
Psychology
Sociology
Spanish
Statistics
The
hours that the online tutors are available
varies by subject so be sure to check. You can access the online tutors by first enrolling in LCTR 698 then using the Canvas portal to access NetTutor.
Additional information
and
assistance accessing
online tutoring services is available through the Learning Center, College Center Building 10, Room 220.
There are some helpful videos to watch regarding how to interact with the tutors online using the worldwidewhiteboard interface.
NetTutor Modes
Details the different ways to receive tutoring including Ask a NetTutor, Q &A Center and the Paper Center.
NetTutor Tools
Details how to use the many tools in NetTutor including the Math specific tools.
Tutoring Guidelines
In order to receive tutoring support students must register for LCTR 698 each semester. Students can register directly through WebSMART at any time during the semester or by completing the Tutoring Authorization Form prior in the Learning Center (College Center Building 10, Room 220).
Students may receive two hours of free tutoring per subject per week.