Meet the Staff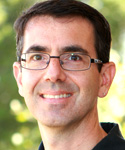 Ron Andrade
Title:
Learning Center Manager
Responsibilities:
Management of daily LC activities. Development and coordination of student success programs in the Learning Center
Years at CSM:
Since 2007
Education:
Doctor of Education (Ed.D), San Francisco State University; Master of Education, Postsecondary Administration & Student Affairs, USC; Bachelor of Science, Business Administration, USC
Other Interests:
reading, hiking, cycling, fun with friends and family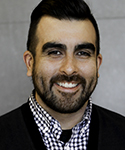 Joseph Martinez
Title:
Learning Center Program Coordinator
Responsibilities:
Provide coordination and support for CSM's learning communities
(Puente, Umoja, Writing in the End Zone, Honors Project) & the summer Pathway to College program
Years at CSM:
Since 2014
Education:
Associate's Degree in Liberal Arts, Los Medanos College; Bachelor's Degree in Spanish, UC Davis
Other Interests:
cumbia, art, comic books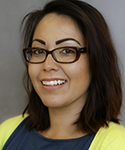 Tabitha Conaway
Title:
Instructional Aide
Responsibilities:
Assist in daily activities. Provide support for tutoring and other LC programs.
Years at CSM:
Since 2014
Education:
Bachelor's Degree in African American Studies, UCLA; Master's Degree in History, CSU Sacramento; Master's Degree in Education, National University
Other Interests:
reading, watching football, playing with dog, spending time with friends and family
Student Assistants
Jyoti Lata
Emily Latu
Dikshya Upreti