Overview


The mission of the Educational Equity Committee (formerly BSI & DIAG) is to enact educational equity, campus wide, by reviewing Basic Skills, Equity, and/or Student Support Services centered proposals, through an equity lens, in order to ensure that all students irrespective of culture, ethnicity, home language, sexual orientation, religion, citizenship-status, and/or socio-economic status, are positioned to succeed both academically and humanly.
Contact Us
Jeremiah Sims
Director of Equity
simsj@smccd.edu
(650) 574-6105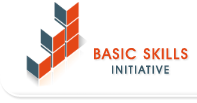 The
Basic Skills Initiative (BSI),
as an integral component of the Educational Equity Committee,
participates in a collaborative statewide effort to address the needs of Basic Skills/ESL community college students who are academically under-prepared. BSI is intended to facilitate basic skills education and to provide extended professional enrichment opportunities to faculty, classified staff, and administrators.
BSI Mission
BSI assists College of San Mateo in providing comprehensive instructional support and student and faculty services that are predicated on and commensurate with educational equity. The mission of BSI is to ensure that educational-equity based practices, in service of our students, are integrated throughout the institution. These services are intentionally designed to nurture the success of Basic Skills/ESL students.
Get involved!
Visit BSI
Projects & Plans
and Center for Academic Excellence
Upcoming Campus Events
For Professional Enrichment resources, please contact
Theresa Martin
.