Current Ambassadors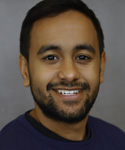 Rupinder Bajwa
Co-Lead Ambassador
Westmoor High School
Rupinder Bajwa is a Westmoor High School graduate in his third year at College of San Mateo. He is double majoring in economics and computer science. His educational goal is to transfer and obtain his bachelor's degree in his respective fields and then go on to pursue his MBA. In 2014, he was elected to the SMCCCD board of trustees, as a student trustee for CSM, Cañada and Skyline. Rupinder says, "I love CSM; the people, the environment, the excellent staff. It truly is an amazing place to be!" In his spare time he loves to read and explore the technology world for new and exciting innovations. Rupinder is usually on campus so if you see him say hello.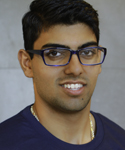 Divi Kumar
Co-Lead Ambassador
South San Francisco High School
A graduate of South San Francisco High school, Divi Kumar is a third year student at College of San Mateo. The electrical engineering and computer science major hopes to attend the Massachusetts Institute of Technology in Boston to pursue aerospace engineering. In high school, Divi played sports and participated in various extracurricular activities, which led him to a pursue a position as an ambassador at CSM. Through the ambassador program he hopes to become involved on campus and give back to the community. Divi says, "I want to help incoming students learn about the services and programs that are available for them." When he is not studying or working, Divi enjoys golf and exercise.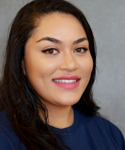 Salote Alipate

Woodside and Menlo Atherton High Schools
Salote Alipate is a Palo Alto High School graduate and is in her second year CSM. Salote believes CSM has taught her a lot about herself such as her strengths and weakness this has helped her choose a career path. She is planning to major in journalism and media broadcasting. Her educational goals include earning an associate's degree and obtaining her bachelor's and her master's. She served as the ICC Representative for the Polynesian club for the Spring 2015 semester and is apart of a large Polynesian support program on campus, called Mana. Outside of school, Salote enjoys traveling, trying new foods, and spending time with her family. As a student ambassador, she hopes to encourage people that community college is a great option for pursuing a college education.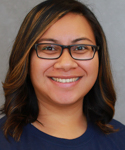 Losili Alusa

Aragon High School
Losili Alusa, is a graduate of Aragon High School and is in her second year at CSM majoring in biology. She plans to transfer to Brigham Young University in Provo, UT. According to Losili, "I chose CSM because of the many resources the college provides for students and the diversity here. I love serving within my community, and look forward to opportunities as a student ambassador." In her spare time, she enjoys traveling, and hanging out with family and friends.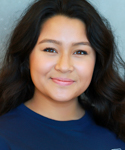 Stephanie Cervantes

Capuchino and Mills High School
Stephanie Cervantez is a graduate of Capuchino High School and a second year student at College of San Mateo pursuing an Associate Degree for Transfer in English. She was inspired by her great first year experience to become an ambassador and hopes to show incoming students the wealth of opportunities available to them at CSM. She hopes to transfer at the end of the 2016 spring semester to study English at UC Berkeley and eventually break into video game writing. In her spare time Stephanie enjoys sleeping, playing video games, and annoying her hamster.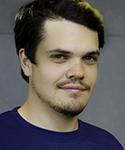 Patrick Fisher

Burlingame High School
Patrick Fisher is a graduate of Burlingame High School and is
currently finishing up his AA degree requirements before transfer.
Prior to becoming an ambassador at CSM, he studied abroad in Japan to broaden his horizons and find a deeper appreciation for Japanese culture and traveling as a whole. Patrick enjoys a vast spectrum of activities in his free time from hiking, playing guitar and running to playing video games, writing and volunteering. His educational goals upon graduation include teaching English in Japan and volunteering for the Peace Corps to help with agricultural conditions in less fortunate countries.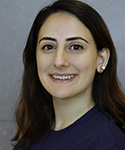 Ayah Hamdan

Aragon High School
A graduate of Aragon High School, Ayah Hamdan is in her second year at CSM. Ayah decided to enroll at CSM because of its campus diversity and after taking classes as a high school concurrent enrollment student. According to Ayah, "All of the resources and professors were extremely helpful and passionate. It made the experience as a high school student reassuring and fun." Double majoring in public health and international relations, Ayah hopes to transferring to UC Berkeley.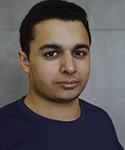 Joseph Ghassan

Mills High School

Joseph Ghassan is a graduate SSCC Kfarhbab in Lebanon. He moved to the US in August 2014 and is currently in his second year at CSM. He is majoring in business administration, with a goal of transferring and obtaining a bachelor's degree, in order to pursue an education in law school. Joseph is very impressed by the diversity, atmosphere and all the resources available at CSM. As a student ambassador, he hopes to help incoming students feel better about college and learn about all the services and resources provided. In his spare time, Joseph enjoys watching and playing soccer, watching TV shows, and learning about astronomy and space.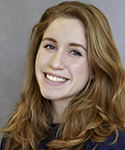 Katarina Stein

Half Moon Bay High School
Katarina Stein is a graduate of Half Moon Bay High School and is in her second year at CSM. Her plans include transferring as a psychology major in the fall of 2017. She serves on the Student Senate and as the chair of Programming Board through the Associated Students. In addition, she is the vice president of the Active Minds club, and has a passion for mental health advocacy. In her free time, she enjoys hiking, backpacking, traveling and writing.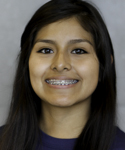 Jackie Vara

San Mateo High School
A graduate of San Mateo High School, Jackie Vara chose College of San Mateo to explore majors and ease her transition into college. According to Jackie, the choice helps her family save money before heading to a university. When asked what she likes about CSM thus far, Jackie says, "I've had a chance to meet friends and spent a lot of my free time in the Math Resource Center and English Resource Center, which was really helpful throughout the semester." Jackie worked as a campus ambassador at San Mateo High School and was interested in continuing her service learning experience at CSM as an ambassador. In her spare time she enjoys Giants baseball, dancing, running and time with friends and family.Her plans are to attend either the University of Washington, UC San Diego, or the University of San Francisco. The nursing major hopes to one day become a pediatric nurse.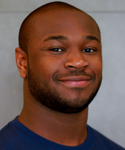 Leroy Wilberforce

Burlingame High School
Leroy is a graduate of Burlingame High School, and is in his third year at College of San Mateo. Leroy hopes to transfer to Saint Mary's College of California and major in communications with a minor in computer science. In high school, Leroy played basketball and ran track as well as participating in volunteering with his church youth group, which he continues today. Joining the ambassador program at CSM made sense for Leroy because he loves making connections with people while also being a part of something bigger than himself. When he is not working or studying, Leroy enjoys spending time with his friends and family.