Jazz On The Hill 2022
July 2022 was an exciting month for local jazz music fans with the return of the Jazz on the Hill for College of San Mateo's Centennial Year. Held on Saturday, July 23, from 12-6 pm, the event was the culmination of close collaboration between KCSM 91.1 FM, the San Mateo County Community Colleges Foundation, and College of San Mateo, with a focus on fundraising for CSM's Promise Scholar Students through the Foundation.
Last held in 2016, this year's Jazz on the Hill featured arts and craft vendors, non-profit booths, food trucks, and an engaging musical lineup headlined by the Marcus Shelby Orchestra featuring Tiffany Austin for a special two-part program. Part one focused on the rich history of Black baseball while part two featured national rising star vocalist Tiffany Austin in a program of original arrangements by Shelby of music by Cole Porter, Duke Ellington, and George Shearing. Other performers for the day included The John Santos Sextet, Lady Bianca, Patrick Wolff and the CSM Faculty/Alumni All Star Sextet, and DJ Harry Duncan.
The event drew almost 2,000 excited attendees who relaxed in the grass, danced, and enjoyed a day of perfect weather. For the first time, KCSM livestreamed the entire day's performance garnering over 19,000 listeners online in addition to the 50,000 radio listeners who were also tuned in. A big thank you goes out to everyone who attended Jazz on the Hill 2022 or listened to it through KCSM. We also want to thank our sponsors, San Mateo Credit Union and Bay Meadows for their support.
Photo Gallery
Event Information
Jazz On The Hill returns for CSM's Centennial Year! We present this day-long celebration in gratitude to our community. Thank you for the support you've given to KCSM 91.1 FM, San Mateo County Community Colleges Foundation, and College of San Mateo. Join us for live jazz with a great lineup of musicians playing many genres of jazz, from straight-ahead blues to Latin and more! Food, beverages, and a variety of vendor booths will also be available. Come early to claim your spot!
Saturday, July 23
12–6 pm
Free and open to the public
Outdoors in front of the CSM Library
Things to bring:
picnic blanket or low lawn chair
water
sunscreen
sun hat
Don't bring:
weapons
glass containers
outside alcohol (beer and wine will be available for sale)
tobacco and marijuana (CSM is a smoke-free campus)
pets (except service animals)
For event questions, please call (650) 574‑6231.
Schedule
Time
Performers
11:30 am - 6:30 pm
DJ Harry Duncan
12:00 pm - 12:45 pm
Patrick Wolff and the CSM Faculty/Alumni All Star Sextet
1:15 pm - 2:15 pm
Lady Bianca
2:45 pm - 4:00 pm
The John Santos Sextet
4:30 pm - 6:00 pm
Marcus Shelby Orchestra featuring Tiffany Austin will perform a special two-part program



Black Ball: The Negro Leagues and the Blues
The first part of the program will honor the rich history of Black baseball, which was commonly called the Negro Leagues. Composer and bandleader Marcus Shelby—a baseball enthusiast and historian of Black baseball—created a musical suite that honors the legendary players, Negro League teams, cities, umpires, owners, and the incredible sound and beauty of the game of baseball. Satchel Paige, Willie Mays, Fleetwood Walker, Welday Walker, Rube Foster, Effa Manly, Josh Gibson, Toni Stone, Jackie Robinson, and many others are celebrated with songs, instrumental compositions, and narration by composer Marcus Shelby.

Duke Ellington, Cole Porter, and George Shearing
For the second part of their program, the Marcus Shelby Orchestra will perform music from their latest recording "Transitions", which will feature national rising star vocalist Tiffany Austin in a program of original arrangements by Shelby of music by Cole Porter, Duke Ellington, and George Shearing. The Marcus Shelby Orchestra has been performing for 22 years and has recorded 5 recordings—"The Lights Suite", "Port Chicago", "Harriet Tubman", "Soul of the Movement: Meditations on Dr. Martin Luther King Jr.", and "Transitions".
Performers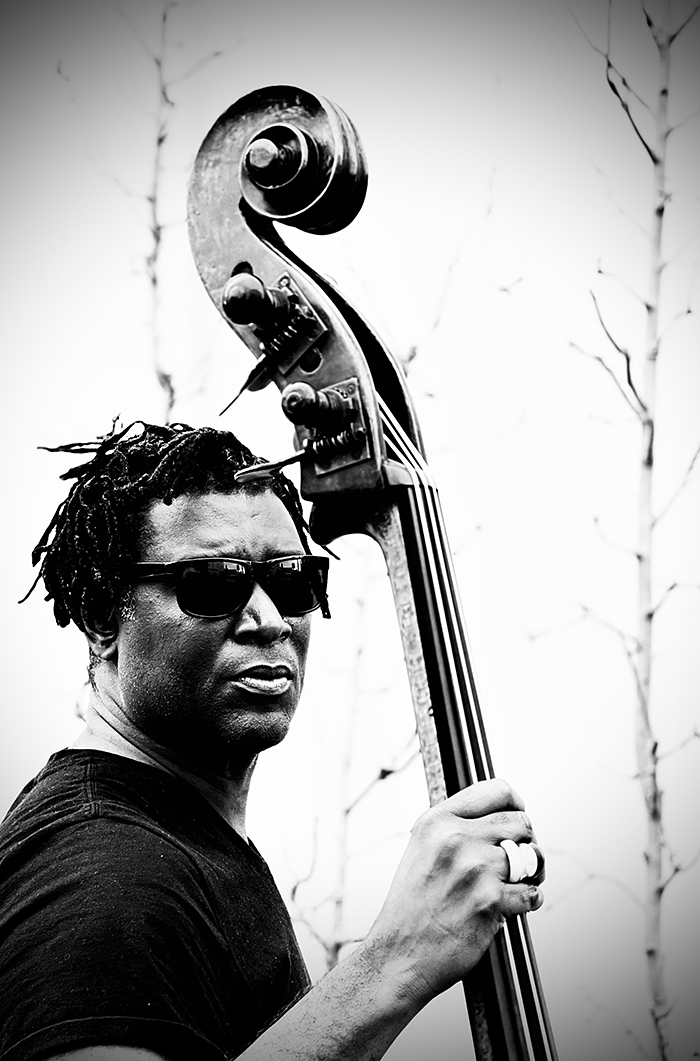 Marcus Anthony Shelby is a composer, bassist, bandleader, and educator who currently lives in San Francisco, California. His work focuses on the history, present, and future of African American lives, social movements, and music education.
In 1990, Marcus Shelby received the Charles Mingus Scholarship to attend Cal Arts and study composition with James Newton and bass with Charlie Haden. Currently, Shelby is the Artistic Director of Healdsburg Jazz, an artist in residence with the Yerba Buena Gardens Festival, and a past resident artist with the San Francisco Jazz Festival and the Healdsburg Jazz Festival. Shelby has composed several oratorios and suites including "Harriet Tubman", "Beyond the Blues: A Prison Oratorio", "Soul of the Movement: Meditations on Dr. Martin Luther King Jr.", "Black Ball: The Negro Leagues and the Blues", "Green and Blues", and a children's opera "Harriet's Spirit" produced by Opera Parallel 2018. Shelby also composed the score and performed in Anna Deavere Smith's Off Broadway Play and HBO feature film "Notes from the Field" (2019). Shelby is also the voice of Ray Gardener in the Oscar winning Disney Pixar film "SOUL" 2020.
Shelby has also worked with a range of artists including Angela Y. Davis' "Blues Legacies and Black Feminism" (2019), Joanna Haigood's "Dying While Black and Brown" (2014), Margo Hall's "Bebop Baby" (2013) and "Sonny's Blues" (2008), the Oakland Ballet's "Ella" The SF Girl Choir (2013), The Oakland Youth Chorus (2014), and many other productions over the past 23 years. Shelby has served on the San Francisco Arts Commission since 2013 and has worked with the Equal Justice Society for over 20 years.
www.marccusshelby.com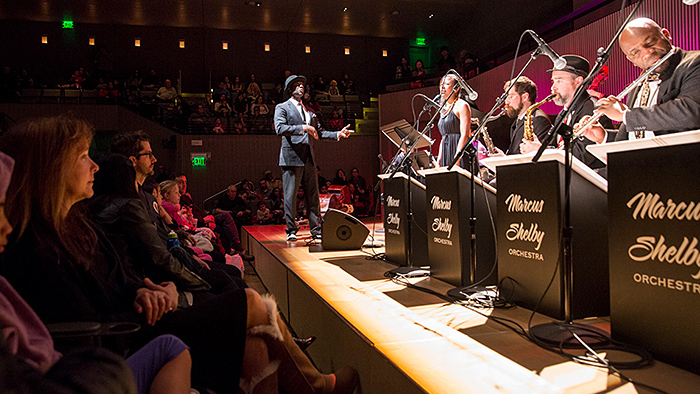 In 1999, Marcus Shelby's interest in composing for big band orchestra and his work in collaboration with the Bay Area multidisciplinary arts organization Intersection for the Arts led him to form the Marcus Shelby Orchestra.
The Marcus Shelby Orchestra is comprised of some of the San Francisco Bay Area's most respected musicians and has worked with many notable vocalists including Ledisi, Roberta Gamberini, Mary Stallings, Faye Carol, Kenny Washington and Tiffany Austin. In the last 20 years, Shelby has written an extensive series of original compositions and suites as well as orchestrated a broad survey of arrangements from the great composers Duke Ellington and Billy Strayhorn. Shelby has been awarded two residencies with Intersection for the Arts through Theater Communications Group and Meet the Composer and in 2000 was awarded the Creative Work Fund grant to compose for the Marcus Shelby Orchestra. The project resulted in the theater production of Howard Korder's play called "The Lights" and featured the Marcus Shelby Orchestra performing the original music live.
In 2002, Shelby was commissioned by the Equal Justice Society to composer a suite for jazz orchestra in honor of the 40th Anniversary of the Port Chicago Mutiny. In 2005, Marcus received the Creative Work Fund grant to compose an oratorio for big band orchestra, which honored the life and history of Harriet Tubman. In 2009, Shelby received the Black Metropolis Research Consortium Fellowship in Chicago to conduct research at the University of Chicago and the Columbia Black Music Research Center for his project investigating the music in the civil rights movement. This research was in preparation for the Marcus Shelby Orchestra's 4th CD release on January 15, 2011 titled "Soul of the Movement". This CD received critical acclaim and reached #2 on National Jazz Radio Charts (February 2011).
In 2011, Marcus Shelby received a Gerbode Award and was commissioned to compose an original musical with Bay Area director, writer, and actress Margo Hall called "Bebob Baby" which premiered in November 2013. This production featured the Marcus Shelby Orchestra, which performed the score live at The Z Space in San Francisco. In addition to developing commissioned works, the orchestra currently performs at Bay Area clubs, universities, high schools, elementary schools, churches, festivals, and concert venues. The Marcus Shelby Orchestra has released 5 CDs ("The Lights Suite", "Port Chicago", "Harriet Tubman","Soul of the Movement: Meditations on Dr. Martin Luther King Jr.", and "Transitions").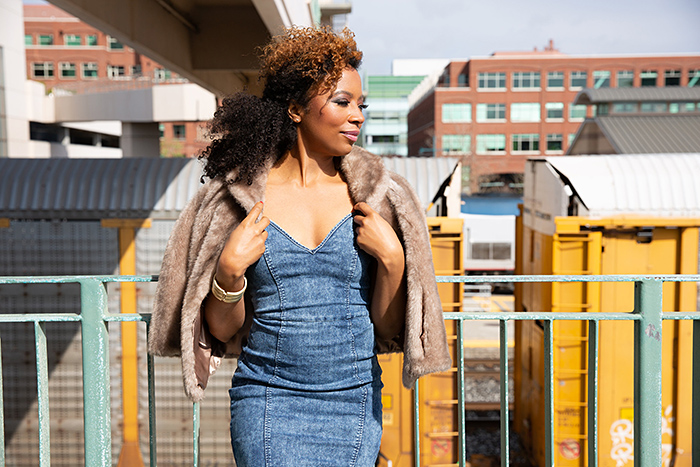 Vocalist Tiffany Austin combines classic jazz tradition with a deep love for blues, spirituals, and contemporary soul. Hailed as a "fully formed masterpiece" by All About Jazz, Tiffany's new album, "Unbroken" has earned rave reviews from both Downbeat and Jazziz, and has reached #16 on the Jazz Week chart.
Tiffany has performed with jazz luminaries (including pianist Cyrus Chestnut, bassist Rodney Whitaker, and vibraphonist Roy Ayers), and continues to appear at illustrious engagements including the San Francisco and Oakland Symphonies, Birdland NYC, Dizzy's NYC, SFJAZZ, and Walt Disney Music Hall in Los Angeles. A graduate of UC Berkeley's Boalt School of Law, Austin decided to forgo a career as a lawyer to focus on music, her true passion, and she's been raising the bar ever since.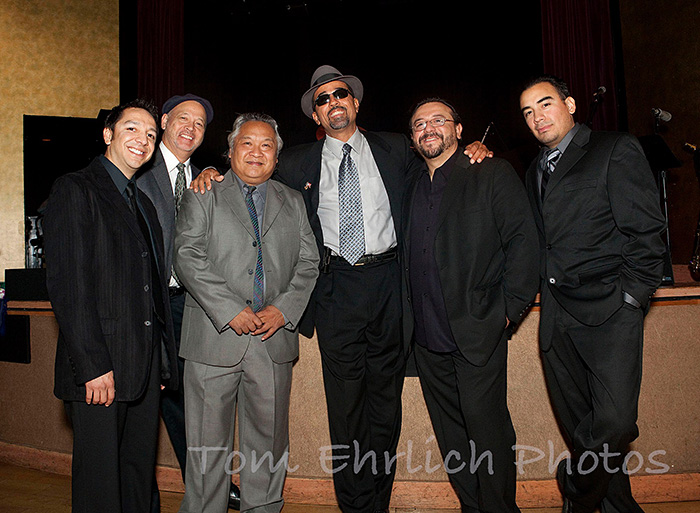 Seven-time Grammy nominee, SFJAZZ Resident Artistic Director (2013 & 2014), 2012 San Francisco Latino Heritage Arts Awardee, and US Artist Fontanals Fellow, John Santos and his stellar Sextet (organized in 2003) are one of the premier Afro-Latin Jazz musical groups in the United States.
Original arrangements and compositions, a high degree of improvisation, and a broad repertoire from the jazz and Latin American canons are this unique and exciting group's trademarks. Their various recordings are a musical banquet celebrating the Afro-Latino roots of jazz through imaginative writing and playing in collaboration with dozens of the greatest players in the field from various countries. The John Santos Sextet validates and manifests the fact that jazz was born in a Caribbean environment (New Orleans) and organically draws from the rich cultural expressions of the region.
Always striving to present new projects and collaborations that speak to issues of cultural and social significance, the Sextet has released six CDs to high acclaim since 2007 mostly on John's pioneering Machete Records label (established in 1984) featuring an impressivelist of Jazz and Latin guest stars such as Orestes Vilató, Jerry Gonzalez, Ray Vega, Jerry Medina, Steve Turre, Pavel Urkiza, Orlando "Maraca" Valle, Johnny Rodriguez, Nelson Gonzalez, Rico Pabon, and a host of others. Their discography includes Papa Mambo (2007), Perspectiva Fragmentada (2008), Filosofía Caribeña Vol.1 (2011- 4.5 star review in Downbeat!), Filosofía Caribeña Vol.2 (2013), Siempre Clásico featuring Ernesto Oviedo (2014), and Art of the Descarga (2020) on the Smithsonian Folkways label. Equally at home with a dance or concert repertoire, The John Santos Sextet presents a wide range of Latin American Jazz for audiences of all ages.
Director, John Santos has been a constant presence in the middle of the rich Bay Area music scene for 50 years! He has performed and/or recorded with countless musical giants including Dizzy Gillespie, Tito Puente, Max Roach, Cachao, McCoy Tyner, Bobby Hutcherson, Joe Henderson, and Omar Sosa. Dr. John Calloway - flute, percussion, piano
Melecio Magdaluyo - saxes
Marco Diaz - piano, trumpet
Saul Sierra - bass
David Flores - drumset
John Santos - percussion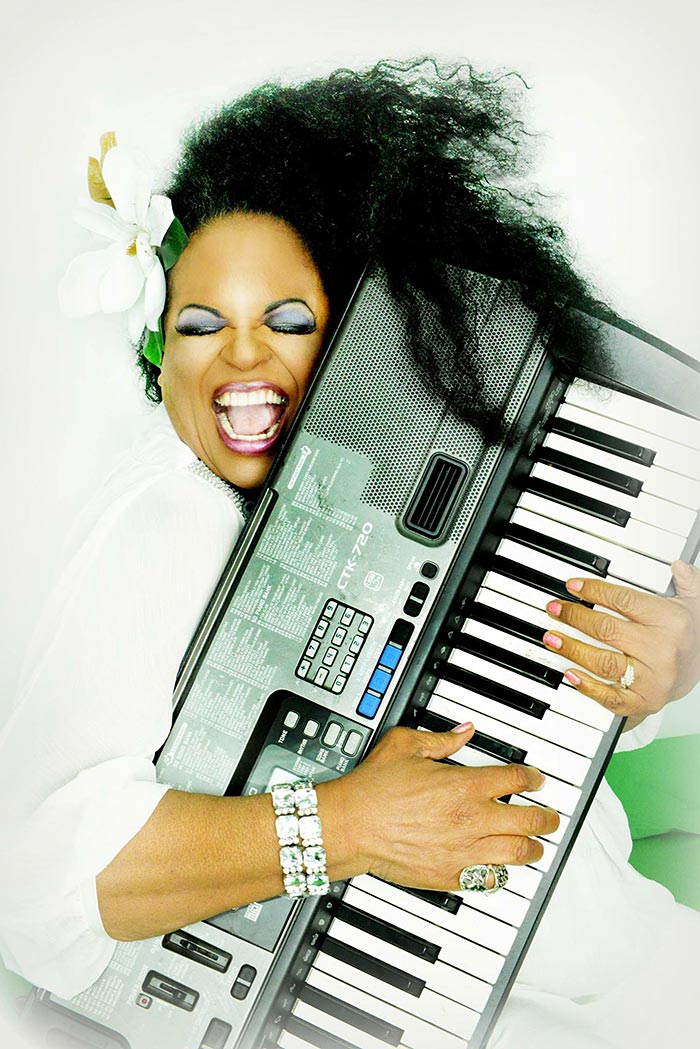 Lady Bianca
​is a Gospel and R&B vocalist and pianist, recording artist and producer originally from Kansas City, Missouri. She is celebrated as the "Queen of the Blues and Gospel" across the Blues landscape. With her partner, Stanley Lippitt, she has amassed a catalog of over 300 songs while executive producing nine albums, including her recent release,
"​Lady Bianca Sings: ​Hold on a Little While Longer and Gonna Have A Mighty Good Time" ​ (2020)
​, on the independent imprint Magic-O Records.
She has toured the world as a featured opening act and vocal arranger with Frank Zappa, Sly Stone, Van Morrison, John Lee Hooker, Bobby Bland, Willie Dixon, Etta James, Curtis Mayfield, Koko Taylor, and Joe Louis Walker. She continues to perform with her trio in Blues festivals and competitions representing the Golden Gate Blues Society domestically and internationally. Her film credits include the documentaries ​
Survivors: The Blues Today​, ​Gina's Journey​ and ​Evolution of the Blues​
. Lady Bianca has even performed at sea on the legendary Blues Cruise.
Her music can be streamed on Spotify, and iHeartRadio and heard on rotation at KPFA, KPOO and KCSM. Visit ​
Can't Stop the Blues
​ on Facebook for Lady Bianca performances.
ladybiancashow.bandzoogle.com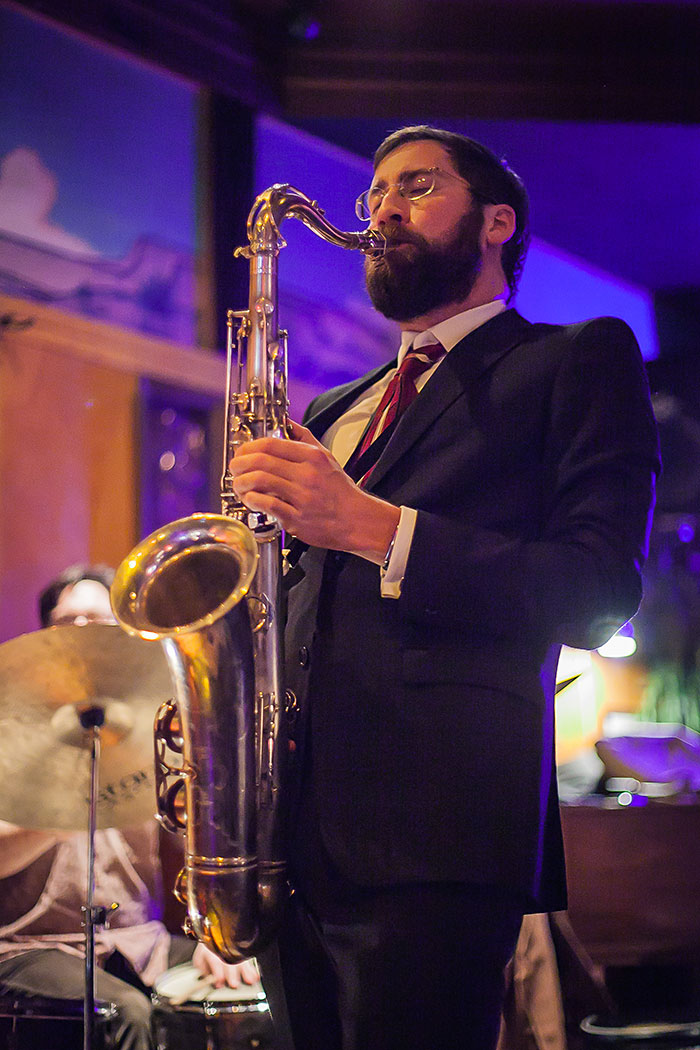 Patrick Wolff is a saxophone and clarinet player with a long history in the jazz scenes of New York City and San Francisco. he has performed or recorded with Matt Wilson, Albert "Tootie" Heath, Grant Stewart, Louis Moholo-Moholo, Dena Derose, Shane Endsley, and many other jazz greats. Since moving to San Francisco in 2009, Wolff has appeared regularly in the bands of Marcus Shelby, Richard Sears, Adam Shulman, Jackie Ryan, and Diana Gameros. With six albums released under his name, Wolff has made his mark as a bandleader with various groups playing his original compositions, and with classic jazz quartets and quintets focused on repertoire of the bebop and hard bop eras. His playing is characterized by a focus on lyricism and an embrace of the whole lineage of jazz styles. Wolff is also a passionate jazz educator and advocate, faculty at the San Francisco Conservatory of Music and College of San Mateo, and a former host on KCSM.
The CSM Faculty/Alumni All Star Sextet, led by faculty member and saxophonist Patrick Wolff, is comprised of some of the great jazz talents of the Bay Area, and reflects decades of swinging music on this very campus. Among the rising star members are current student, pianist Graham Messer, and alumni and recent graduate of the prestigious Michigan State jazz studies program, saxophonist Dante Billeci. Bassist Michael Zisman is a mainstay of the SF jazz scene who has played with everyone from Harold Mabern to Ernestine Anderson, and is both an alumni and current faculty. Drummer Sylvia Cuenca is internationally renowned for her work with Joe Henderson and Clark Terry, is one of the most in-demand drummers around...and a few years back, was the drummer for the CSM Big Band! The Sextet will perform a set of swinging original and classic hard bop music.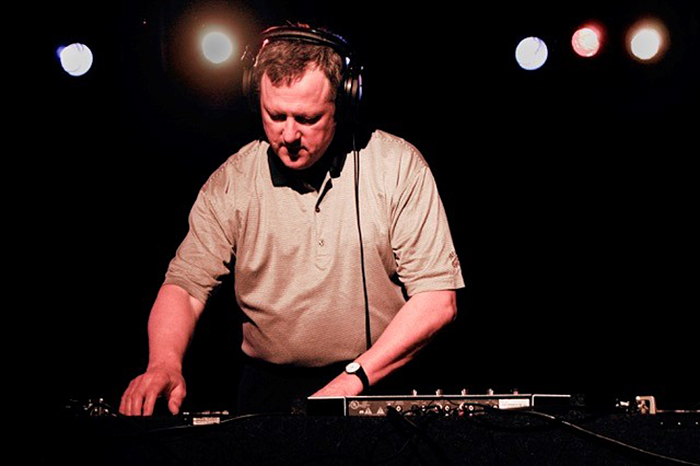 Harry Duncan, longtime Bay Area-based producer of black music concerts also produces and hosts In The Soul Kitchen, the award-winning, weekly radio show broadcast live on KCSM, the Bay Area's jazz station.
Respected industry wide as an innovator, Duncan serves up his own freestyle Roots & Rhythm mix: a rich, danceable musical stew of soul, funk, blues, roots reggae, ska and jazz plus African, Latin and select World music when spinning live and while In The Soul Kitchen.
This music mix gives audiences, artists and promoters a welcome alternative to the kinds of in-house music usually played at festivals and concerts.
Duncan has appeared with a wide variety of artists including:
Aretha Franklin, Tedeschi-Trucks Band, The Roots, George Clinton and P-Funk,, Bonnie Raitt, Mavis Staples, India Arie, Tower of Power, Los Lobos, Boz Scaggs, Trombone Shorty, Dr. John, Galactic, Irma Thomas, The Original Meters, Rebirth Brass Band, The Soul Rebels, Dumpstaphunk, N. Mississippi All Stars, Cory Henry, Alice Smith, Lizz Wright, Cody ChesnuTT, Antibalas, Femi Kuti, Bombino, Steel Pulse, Fishbone, Ziggy Marley, Madness and The Specials.
Sponsors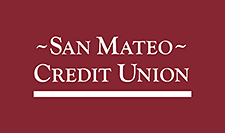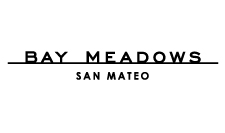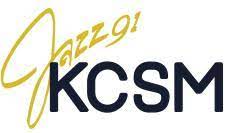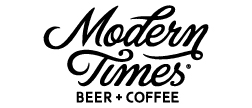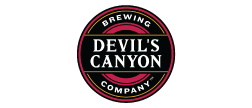 San Mateo County Community Colleges Foundation is a proud partner of College of San Mateo's Centennial Celebration. All funds raised for CSM during the centennial year will support CSM students in the
Promise Scholars Program
. Consider a
sponsorship
or
donate now
.