Meet the Staff
The Center's teaching staff is selected for their strong educational backgrounds in child development, their professional experience, and their sensitivity to the needs of young children. The coordinator has a master's degree in child development, the master teachers and teachers have bachelor's degrees or master's degrees. The associate teachers have bachelor's degrees or associate arts degrees. These staff members are fully credentialed by the California State Commission in accordance with the Child Development Permit Matrix. Each staff member is committed to developmentally appropriate practice and dedicated to nurturing children toward competence in all areas of development.
"At the core of all education that makes a difference in the lives of children, beneath all the methods, materials and curricula, is a teacher who cares about each child, one who teaches from the heart."
- Mimi Brodsky Chenfeld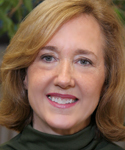 Louise Piper, Coordinator
Over the past 30 years, through my work with children, families, staff, and colleagues on campus and in the community, I have learned when we all come together with a clear focus on children and allow our hopes and dreams to guide our vision, the possibilities are endless. At the Mary Meta Lazarus Child Development Center, we work together to create a place where meaningful relationships are developed, where there is a genuine sense of belonging, and where original thinking and imaginative responses are encouraged. We believe children deserve tender loving care and flourish in environments filled with opportunities to explore, experiment, wonder, and play. Our dream is that children in our program will learn to love learning and that their preschool experience will be truly magical.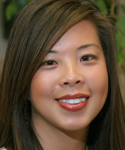 Maggie Barrientos, Master Teacher

Maggie truly invests in children. She seizes many opportunities to generate friendly conversation between herself and a child or between two children. She is tuned into children and understands their cues. She asks questions, describes what she sees a child doing, and she listens carefully to children's communicative efforts. During Maggie's one-to-one conversations, she works to prolong the interchange. She values tossing the conversational ball back forth as a sound way to build a child's fluency and foster the development of expressive and receptive language skills. Maggie understands that a close relationship exists between language competence and intellectual development.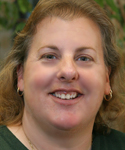 Lori Pilster, Master Teacher
Lori is a powerful force for good in shaping children's knowledge of literacy. Children learn to love books through their joyful encounters with stories shared with them by an enthusiastic, committed teacher, like Lori. She invites children into the magical world of literacy by encouraging their active participation and creating in them an intense interest. As a result of this dynamic interaction, children delight in words, explore new ideas, visualize new images, expand their awareness of the world, and reflect on connections between their lives and the story. Lori "builds readers" by compelling children to engage and enjoy. She makes reading aloud an experience that entices her young listeners to want to become readers and writers themselves!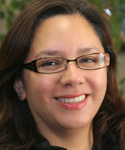 Yovanka Crossley, Teacher
Yovanka skillfully engages in meaningful dialogue with children as they work. It is through these intimate conversations that she creates a climate that supports creative development and aesthetic appreciation. Yovanka makes the classroom a place where self-expression is nurtured and where creativity can flourish. "When children learn in such a safe, supportive setting under the gentle, constant guidance of a caring teacher, they prove over and over again that they are among the most creative members of this gifted and talented human family of ours."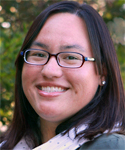 Michelle Tating, Teacher

Michelle tunes into the individual and shows genuine interest in each and every child. She connects with children and builds trust. She works to create an atmosphere in the classroom where children feel a true sense of belonging. Michelle develops special bonds with children. They feel her commitment to them. In addition, Michelle is team player and supports her colleagues.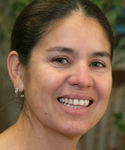 Clara Lucia Valdez Chon, Associate Teacher

Clara works to understand the needs of each child. She is genuine and listens carefully. She applies her knowledge of child development to her work in the classroom. Clara is nurturing and responsive and, at the same time, she understands the importance of learning to create an environment where children can grow and develop. She wants children to love school, to love learning, and to thrive.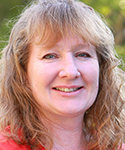 Mariya Semeit, Associate Teacher

Mariya tunes into children's unique learning styles and builds on their interests. She promotes trusting relationships with both children and families. Mariya brings innovative ideas to expand learning experiences in the classroom so children are excited and engaged.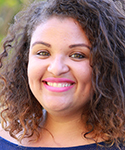 Tiffani Tapia, Associate Teacher

Tiffani is skilled at building close relationships and children and families respond positively to her warm, genuine manner. She is respectful and responsive to the individual needs of children and recognizes each child strengths. Tiffani is a great addition to the teaching team.