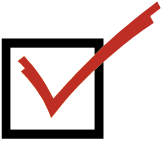 Transfer Checklist
10 Tips for Successful Transferring
Complete Math and English transfer requirements as soon as possible.
(See (Assessment Services)
Follow the CSU-GE or IGETC general education transfer requirements.
(See IGETC/CSU GE sheets)
In addition to general education transfer requirements, complete transfer requirements for your major.
(Visit www.assist.org for major preparation information.)
Meet with your College of San Mateo counselor once a semester. Requirements change regularly so it's important for you to be updated with the changes.
Attend Workshops/Transfer Events - meet with your university representative. It's important.
If possible, visit the campus of the 4-year college/university you are interested in attending. The more time spent preparing yourself to transfer, the more you will learn about the college and major best suited for you.
Apply to more than one school. Many colleges/universities do not admit all transfer applicants. Make sure you have a "back-up" in the event you are not admitted to your "first-choice" campus.
Important Deadlines! Apply during the priority filing periods:
California State University


Fall Quarter/Semester October 1- November 30
Winter Quarter/Semester June 1-30*
Spring Quarter/Semester August 1-30*
Summer Quarter February 1-28*
*Only certain campuses and majors open!

Fall Quarter/Semester November 1-30
Winter Quarter July 1-31*
Spring Quarter October 1-31*
Spring Semester – UC Merced (July 1-31)
UC Riverside (July 1-31)
UC Santa Cruz (July 1-31)
*Only certain campuses and majors open!

Private Schools

*Varies – check with the individual schools by calling the campus admissions office.

Most colleges and universities require that you declare a major upon submitting an application for transfer admission. Are you still undecided about your major? Enroll in a College and Career Success course at CSM - COUNS. 120 and visit the CSM Career Services online, or see a career counselor.
Very Important! Obtain and study the college catalog(s) of those colleges/universities you are considering for transfer. Familiarize yourself with their programs, curriculum, grading system, academic calendar, majors, etc.