Meet the Faculty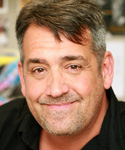 David Laderman
Title:
Professor, Film; Honors Project Co-Coordinator, Alpha Gamma Sigma advisor
Degrees:
Ph.D., Cultural Studies, UC Davis; M.A., Film, San Francisco State University; M.A. French, Emory University; B.A., English, CSU Northridge
Teaching Experience:
Since 1989
Career Highlights:
Writing two books, one on road movies, one on punk music and film; teaching for CSM's Study Abroad program in London and Paris; being interviewed for the IFC documentary
Wanderlust
; most of all, engaging, and being engaged by, my students.
Hobbies:
Reading fiction, playing music, watching films, loving my dogs
Quote:
"Every moment is a word, every word is yes, every yes is now, every now is a vision of belief."
– Denis Johnson,
Angels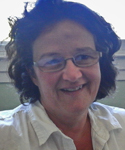 Madeleine Murphy
Title:
Professor, English
Degrees:
B.A. Hons, King's College, Cambridge, U.K.; M.Litt, Edinburgh University, Scotland, U.K.
Teaching Experience:
Since 1988
Career Highlights: Twenty-three years (and counting) of listening to, talking to and working with some of the most interesting and rewarding students anywhere
Hobbies: Reading, quilting; going for walks, traveling
Quote: "You have learned something. That always feels, at first, as if you had lost something." - George Bernard Shaw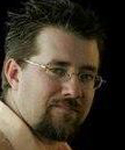 Christopher Walker
Title:
Professor, Mathematics
Degrees:
Ph.D., Mathematics, UC Riverside; M.A. & B.A., Mathematics; CSU San Bernardino
Teaching Experience:
Since 2004
Career Highlights:
Seeing my student present origianl work at conference
Hobbies:
Golf, coaching soccer, Playing games of all kinds
Quote:
"Students must be taught HOW to think, not WHAT to think."
– Margaret Mead