Meet the Faculty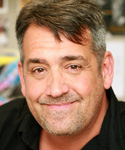 David Laderman
Title:
Professor, Film; Honors Project Co-Coordinator, Alpha Gamma Sigma advisor
Degrees:
Ph.D., Cultural Studies, UC Davis; M.A., Film, San Francisco State University; M.A. French, Emory University; B.A., English, CSU Northridge
Teaching Experience:
Since 1989
Career Highlights:
Writing two books, one on road movies, one on punk music and film; teaching for CSM's Study Abroad program in London and Paris; being interviewed for the IFC documentary
Wanderlust
; most of all, engaging, and being engaged by, my students.
Hobbies:
Reading fiction, playing music, watching films, loving my dogs
Quote:
"Every moment is a word, every word is yes, every yes is now, every now is a vision of belief."
– Denis Johnson,
Angels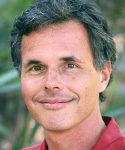 Tim Maxwell
Title:
Professor, English; Honors Project
Co-Coordinator
, Alpha Gamma Sigma advisor
Degrees:
M.F.A., Creative Writing, University of Oregon; M.A., B.A, English, UC Berkeley
Teaching Experience:
Since 2006
Career Highlights:
Teaching—especially in community college—is in my blood. Sixteen years ago, fresh from grad school, I taught my first English class at Foothill College in one of the very rooms where my father taught English for thirty years. I have traveled to more than 50 countries, written poetry and short stories, and taught in many colleges, including Stanford, but I always wanted to be doing precisely what I am right now: engaging with community college students at one of most critical moments of their lives, when many are choosing how to be in the world.
Hobbies:
Travel, writing, photography, being a dad, and running
Quote:
"We shall meet in the place where there is no darkness." – George Orwell, 1984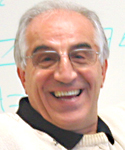 Mohsen Janatpour
Title:
Professor, Astronomy/Physics/Mathematics;
Coordinator, CSM Astronomy Program
Degrees:
M.S., B.A., San Jose State University
Teaching Experience:
Since 1979
Career Highlights: As a mathematician and a physicist, with two M.S. degrees from SJSU, in the late 60's and early 70's I wrote a thesis on "The Manifold Structure of General Relativity", and was involved with the interpolation of the surface of the moon for the Apollo 11 Project. When I joined the CSM faculty as a chemist in 1979, I was a Ph.D. candidate in UCB investigating the polymerization of actin molecules in the sperm of sea cucumbers.
Hobbies: Art, Philosophy. In the last 23 years, as an artist I have developed new compositional formats for painting which address the structure of human perception. As a philosopher I have been examining the concept of beauty in art and in nature.
Quote: "How easy to be a man of knowledge, how hard to be a human being!"

–

A Persian saying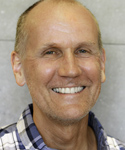 Rob Komas
Title:
Professor, Mathematics
Degrees:
M.A., Mathematics, San Jose State University; B.A., Mathematics, UC San Diego
Teaching Experience:
Since 1982
Career Highlights:

Every day we loved learning.


Hobbies: Music, running and taking time regularly to get really uncomfortable.
Quote: "What we're doing here today, Won't make the bad life go away, You gotta grow the beard, Find the doubt, And maybe you'll work everything out hey!" – Karl Walinger and Karl Edmond de Vere