Meet the Faculty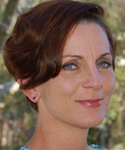 Kimberly Cates Escamilla
Title:
Associate Professor, English
Degrees:
M.F.A., Poetics, New England College; M.A., B.A. English, Cal State East Bay
Teaching Experience:
Since 1994
Career Highlights:

Teaching underserved students writing, literature, humanities, ethics and business writing in the SF Bay Area for the last twenty years and watching them thrive and succeed beyond my imagination; publishing numerous poems, articles, and essays in literary and academic journals on subjects ranging from foster care, autism, reproductive rights

, and composition instruction; and opening a non-profit, The International Poetry Library of San Fracisco, which supports and hosts poetry readings throughout the SF Bay Area.
Hobbies: Hiking, practicing yoga and meditation, reading writing, and spending time with my sons and husband on the beach, where we live.
Quote: "I tore myself away from the safe comfort of certainties through my love for truth - and truth rewarded" – Simone de Beauvoir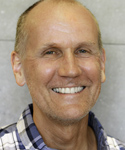 Rob Komas
Title:
Professor, Mathematics
Degrees:
M.A., Mathematics, San Jose State University; B.A., Mathematics, UC San Diego
Teaching Experience:
Since 1982
Career Highlights:

Every day we loved learning.


Hobbies: Music, running and taking time regularly to get really uncomfortable.
Quote: "What we're doing here today, Won't make the bad life go away, You gotta grow the beard, Find the doubt, And maybe you'll work everything out hey!" – Karl Walinger and Karl Edmond de Vere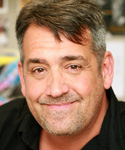 David Laderman
Title:
Professor, Film; Honors Project Co-Coordinator, Alpha Gamma Sigma advisor
Degrees:
Ph.D., Cultural Studies, UC Davis; M.A., Film, San Francisco State University; M.A. French, Emory University; B.A., English, CSU Northridge
Teaching Experience:
Since 1989
Career Highlights:
Writing two books, one on road movies, one on punk music and film; teaching for CSM's Study Abroad program in London and Paris; being interviewed for the IFC documentary
Wanderlust
; most of all, engaging, and being engaged by, my students.
Hobbies:
Reading fiction, playing music, watching films, loving my dogs
Quote:
"Every moment is a word, every word is yes, every yes is now, every now is a vision of belief."
– Denis Johnson,
Angels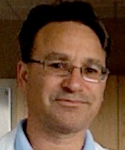 Christopher J. Smith
Title:
Associate Professor, Biology
Degrees:
M.F.A., Biochemistry, Vanderbilt University - School of Medicine; M.S., Biochemistry, University of Massachusetts; B.S., Biochemistry, Suffolk University
Teaching Experience:
Since 2006
Career Highlights: Two Professors that had more faith in me than I had in myself.
Hobbies: Sailing, science