Meet the Staff
The Center's teaching staff is selected for their strong educational backgrounds in child development, their professional experience, and their sensitivity to the needs of young children. The coordinator has a master's degree in child development, the master teachers and teachers have bachelor's degrees or master's degrees. The associate teachers have bachelor's degrees or associate arts degrees. These staff members are fully credentialed by the California State Commission in accordance with the Child Development Permit Matrix. Each staff member is committed to developmentally appropriate practice and dedicated to nurturing children toward competence in all areas of development.
"At the core of all education that makes a difference in the lives of children, beneath all the methods, materials and curricula, is a teacher who cares about each child, one who teaches from the heart."
- Mimi Brodsky Chenfeld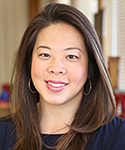 Maggie Barrientos, Coordinator
"As the Coordinator, I have the opportunity to connect with students, faculty, staff, and community members. Our program strives to provide young children with an early care and education program that allows for exploration, growth, and development in intentionally designed learning environments. We strive to create a sense of belonging for children and families. I believe relationships are at the center of everything we do as educators. When we build deep and authentic connections with children and their families, provide opportunities for families to forge meaningful relationships with each other, and develop cohesive teaching teams the result is a high quality program where children thrive."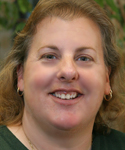 Lori Pilster, Master Teacher
Lori is a powerful force for good in shaping children's knowledge of literacy. Children learn to love books through their joyful encounters with stories shared with them by an enthusiastic, committed teacher, like Lori. She invites children into the magical world of literacy by encouraging their active participation and creating in them an intense interest. As a result of this dynamic interaction, children delight in words, explore new ideas, visualize new images, expand their awareness of the world, and reflect on connections between their lives and the story. Lori "builds readers" by compelling children to engage and enjoy. She makes reading aloud an experience that entices her young listeners to want to become readers and writers themselves!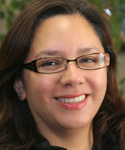 Yovanka Crossley, Master Teacher
Yovanka skillfully engages in meaningful dialogue with children as they work. It is through these intimate conversations that she creates a climate that supports creative development and aesthetic appreciation. Yovanka makes the classroom a place where self-expression is nurtured and where creativity can flourish. "When children learn in such a safe, supportive setting under the gentle, constant guidance of a caring teacher, they prove over and over again that they are among the most creative members of this gifted and talented human family of ours."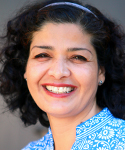 Farida Nejrabi, Teacher
Farida understands the importance of supporting children in their social emotional development. She genuinely connects with children and families, and recognizes that building trust is the first step to establishing a true partnership. She delights in children's growth and development as they master skills and develop friendships. Farida works to create a classroom where all children and families feel a sense of belonging.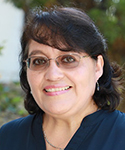 Marciela Claudio, Teacher
Maricela invests time getting to know children and their learning styles. She understands with young children, it is never "one size fits all". She is aware that there are many strategies to supporting children in their learning. Maricela works closely with her teaching team to implement new ideas in order to ensure children have the best opportunity to develop a love of learning early on.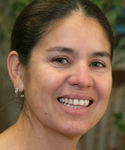 Clara Lucia Valdez Chon, Associate Teacher
Clara works to understand the needs of each child. She is genuine and listens carefully. She applies her knowledge of child development to her work in the classroom. Clara is nurturing and responsive and, at the same time, she understands the importance of learning to create an environment where children can grow and develop. She wants children to love school, to love learning, and to thrive.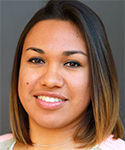 Izamar Nieto, Associate Teacher
Izamar understands the value in providing opportunities for children to express themselves through music, dance, and creative arts. She plans meaningful experiences around introducing different genres of music and dance. Izamar delights in children's creative spirit and facilitates their learning through asking questions and scaffolding on their prior experiences. Izamar is tuned into the interests of children.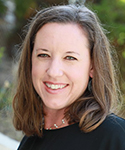 Jennifer Wong, Office Assistant
As our front office assistant, Jennifer works to ensure all families feel welcome when they enter the Center. Jennifer's strong organizational skills and her years of experience working in school district offices are evident in her work. She is also sensitive and warm in her interactions with our children, families, and staff. We are fortunate to have her.