Meet the Staff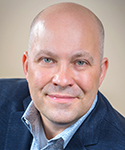 David McLain
Title:
Director of Community Relations & Marketing
Responsibilities:
Strategic marketing and communications, brand management, messaging, planning, media relations, crisis communications, and oversight of outreach and marketing
Years at CSM:
Since 2001
Education:
M.S. Communications, Purdue University; B.A. Marketing Management,
Menlo College; A.A. Technical Arts & Graphics, College of San Mateo
Other Interests:
Outdoor adventures with family and friends, photography, cooking, exploring new places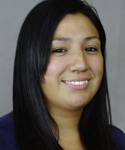 Estela Garcia
Title:
College Recruiter
Responsibilities:
Coordinate campus outreach efforts and team with CSM faculty, staff,
and students to meet the needs of local high schools and the community
Years at CSM:
Since 2009
Education:
B.S., Justice Studies, San Jose State University; Certificate/A.S., College of San Mateo
Other Interests:
Family, friends, giving back to the community and old school R&B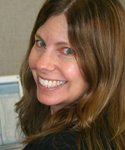 Valerie Tyler
Title:
Web Programmer Analyst
Responsibilities:
Develops, deploys, and maintains CSM's
overall digital presence, including
web,
social media, electronic signs and digital messaging.
Years at CSM:
Since 2005
Education:
B.A., Music, UC Santa Cruz; Certificate in Music/Recording Industry, San Francisco
State University; Certificates in Web Design, Graphic Design and Digital Video from CSM
Other Interests:
Volunteering with the Audio Engineering Society and the San Francisco Zoo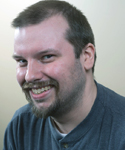 Justin Merritt
Title:
Web Content Coordinator
Responsibilities:
Maintains, updates, and creates web/electronic content for various CSM
departments and all CSM sports teams. Creates and manages the daily deployment of
social media content.
Years at CSM:
Since 2008
Education:
B.A., Business Administration, Notre Dame De Namur University; A.A., Business Administration, College of San Mateo
Other Interests:
Spending time with good friends and family, camping, video games and
Bay Area sports