Overview

Organization of Committees:



Information about Committees at College of San Mateo is largely organized into five groups:
Institutional Planning Committee (IPC) is currently CSM's primary planning entity. Beginning in Fall 2014, it will assume primary oversight of participatory governance.

Committee Reporting Structure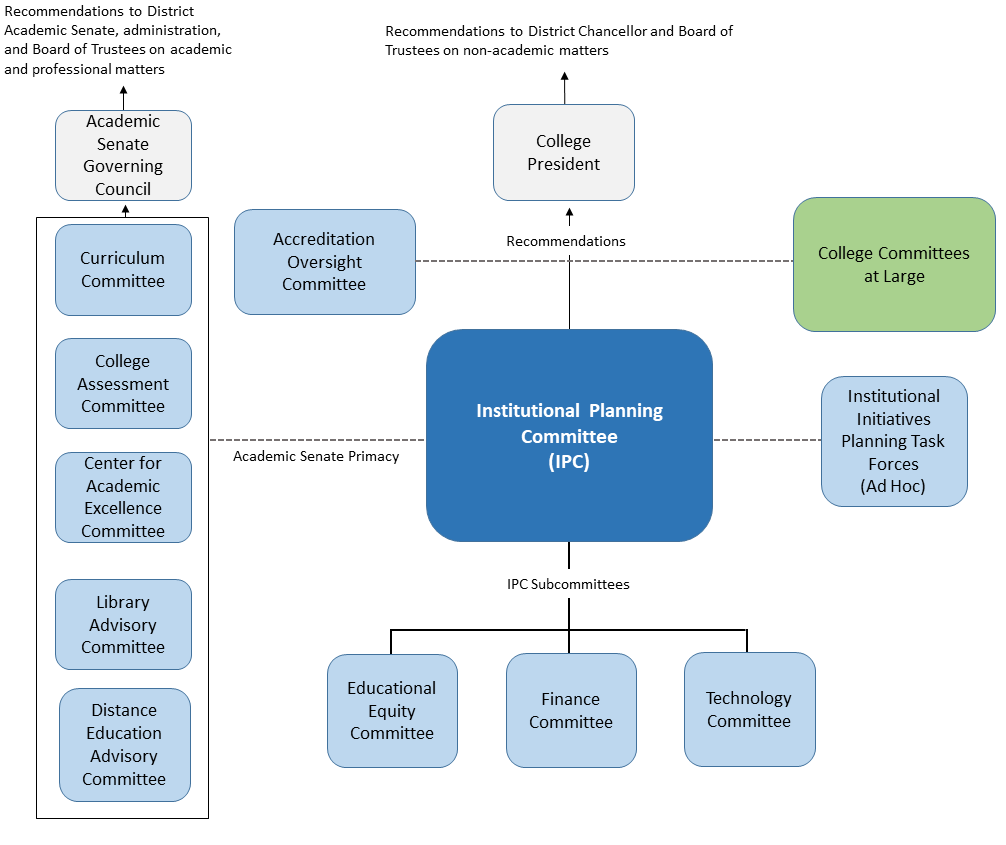 Compendiums of College Committees
The compendium includes the membership and mission descriptions for all college committees:
Recommended Templates for College Committees
CSM Planning Graphics
Planning Cycle and Planning Calendars
Note: the Planning Cycle document contains links to detailed calendars for Annual Budget Development; Committee on Instruction (COI); Program Review/PIV, and Office of Planning, Research, and Institutional Effectiveness (PRIE).
For additional college and district planning calendars, see Institutional Documents.

Archives