Meet the Staff
The required high school courses are taught by San Mateo Union High School District teachers. The teachers also monitor student progress in the program and advise students both in academic courses and career preparation.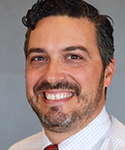 Don Scatena
was
born and raised in San Mateo County (Pacifica, CA). Currently, he lives in Half Moon Bay, and is the father of two children. Over the past 20 years, Don has served as a coach, teacher, and site-administrator in San Mateo County. Since 2007, he has been an Assistant Principal and Principal in San Mateo Union High School District (SMUHSD). Currently, he serves as SMUHSD Director of Student Services and Middle College Principal. He is dedicated to bringing the community college experience to as many high school students as possible.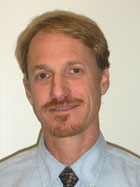 Greg Lance
joined the Middle College program in Fall 2011 as the Middle College English teacher and the junior advisor. Mr. Lance taught English at Hillsdale High for 18 years. While at Hillsdale, he developed and implemented the Senior Exhibition project and designed the Social Action Academy, integrating English and social science curriculum through a service learning approach. He earned a B.A. in English from U.C. Santa Barbara, and later earned two Master's degrees from Stanford University, one in Education and the other is East Asian Studies. He was recognized by the California League of High Schools as the Educator of the Year in 2010.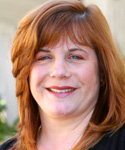 Laurie Carrasquedo
joined Middle College as the office assistant in March 2012. She handles everything from schedule changes to textbook purchases to graduation coordination to office management.