Principal's Message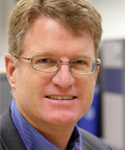 December 3, 2013

CSM final exams run from Dec. 12-18; the high school finals are Dec. 17-18, 11:10am-1:40pm. The CRER 122 final is Dec. 10 from 11:10-noon.

Middle College students who are returning for Spring 2014 were expected to register for classes on Nov. 6. Spring class schedules are available at CSM so that students can make scheduling plans. Seniors should review their schedule with Mr. Clardy to ensure they're taking courses required for high school graduation. If students have questions, they should meet with a staff member.
All students were required to meet with Middle College counselor Jesenia Diaz or their grade advisor in October to design a Student Education Plan (SEP), a requirement for all continuing CSM students. Additionally, all students were required to pay all fees prior to registration.

We are accepting applications from seniors and juniors interested in joining Middle College for Spring 2014. Students or parents can call the Middle College office for an application, they can get one from the home school counselor or they can download an application from the Middle College website. The original deadline was October 24, but students will be accepted on a case-by-case basis.

Application paperwork includes recommendations, a CSM application, a transcript and an attendance report. Potential students can schedule a visit to CSM by calling 574-6101. Current Middle College students do not need to reapply.
TWITTER
: We have created a Twitter account for Middle College information. Follow Middle College at
twitter.com/smmchs
Follow us today.
CSM Email:
All Middle College students should arrange to get a my.smccd.edu email address. Students can find their CSM email address by using their Websmart account. Remember that if you are on a waitlist for a CSM class, you will be sent an email to your my.smccd.edu account, so check your email often.
Emergency Texting

Students who have text capabilities on their cell phones can sign up to receive emergency texts from CSM at
http://www.smccd.edu/alertu/
In the event of an emergency such as building closures or power outages, students (and parents) will be notified by text messaging.
Engrade

The teachers are using an online grading and attendance system called Engrade (
www.Engrade.com
). All students received access codes; more than half have registered on-line. Parents and their students have the same access code. If students need the access code, please contact Mr. Lance or Mr. Clardy. If parents need the access code, email me.
If you need to reach someone, use email or call.
Greg Quigley
Principal
(650) 574-6101
Helpful Links
Check out this page