Integrated Science Center (ISC)
Contact Us
Science Building 36
Rooms 110 & 110A
(650) 574-6688
Spring 2013 Hours
Monday - Thursday
Wednesday
9 am - 4 pm
4:30-5:30 pm
Friday
9 am - 1 pm
Saturday/Sunday
Closed
Detailed Schedule
Please take our ISC Survey. THANKS.
Study area, computer room, printing and copy machines.
Faculty member present at all times. Detailed
schedule
.
Login computer located by the main entrance.
Visitors must log in and out, when using the ISC.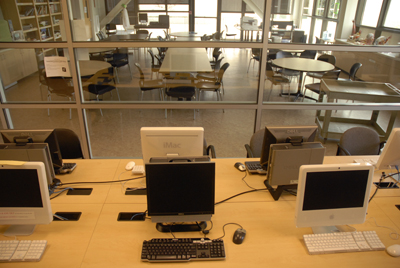 For additional information contact Kathy Diamond at
diamondk@smccd.edu
or Dean Drumheller at
drumhellerd@smccd.edu
.