Meet the Staff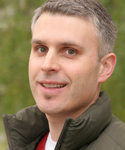 Kevin Sinarle
Title:
Counselor, Disabled Student Programs & Services
Degrees:
Bachelor's Degree, Psychology (minor in Business), Fresno State University and a Masters Degree, Counseling w/ dual emphasis in Marriage & Family Therapy and Rehabilitation

Responsibilities:
I provide counseling services for students with disabilities which focus on disability related counseling, academic accommodations, referral to on and off campus resources, and academic counseling. Additionally I teach a section of Planning for Student Success each fall.
Years at CSM:
Since 2006
Other Interests:
I like to spend time with my family, exploring all the great cycling and trails the Peninsula has to offer.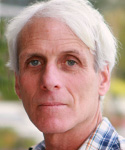 Chris Robinson

Title:
Caminar, Transition to College Services

Degrees:
MA in Education, BFA, Northern Michigan University

Responsibilties:
The Transition to College program provides specialized mental health support on and off campus for those students who can benefit from a focus on improving functioning, self-care, and academic readiness.

Other Interests:
Riding the bike trails, hiking, music, and getting outdoors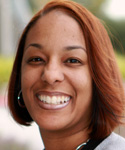 Krystal Romero
Title:
Director, Student Support Services
Responsibilities: Works with new students and their transition from high school to college; works closely with instructors who teach pre-transfer level courses to ensure that their students are fully aware of the programs and services here on campus to help them succeed; and meets with students who are striving to improve their grades to attain good academic standing
Years at CSM: Since 1999
Education: M.S. Counseling, SFSU, Bachelor's Degree, Human Development, CSU, San Luis Obispo
Other Interests:
Hangs out with family and friends, watches her youngest child explore the world and has fascinating conversations with her older one, camping with her husband
Not Pictured
Geoff Brown, Learning Disability Specialist
Audra Fernandez, Office Assistant
Jonay Grant, Caminar, Transition Age Youth Program Coordinator
Joyce Meyer, Learning Disability Specialist
Sue Roseberry, Alternate Media Service Provider, Instructional Aide ATC
Laura Skaff, Program Supervisor