Meet the Staff
The required high school courses are taught by San Mateo Union High School District teachers. The teachers also monitor student progress in the program and advise students both in academic courses and career preparation.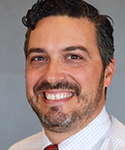 Don Scatena
was
born and raised in San Mateo County (Pacifica, CA). Currently, he lives in Half Moon Bay, and is the father of two children. Over the past 20 years, Don has served as a coach, teacher, and site-administrator in San Mateo County. Since 2007, he has been an Assistant Principal and Principal in San Mateo Union High School District (SMUHSD). Currently, he serves as SMUHSD Director of Student Services and Middle College Principal. He is dedicated to bringing the community college experience to as many high school students as possible.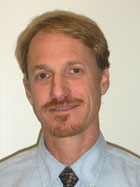 Greg Lance
joined the Middle College program in Fall 2011 as the Middle College English teacher and the junior advisor. Mr. Lance taught English at Hillsdale High for 18 years. While at Hillsdale, he developed and implemented the Senior Exhibition project and designed the Social Action Academy, integrating English and social science curriculum through a service learning approach. He earned a B.A. in English from U.C. Santa Barbara, and later earned two Master's degrees from Stanford University, one in Education and the other is East Asian Studies. He was recognized by the California League of High Schools as the Educator of the Year in 2010.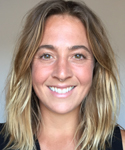 Brittany Redgate
joined the Middle College program in Fall 2017 and has been a teacher with SMUHSD for 6 years. In addition to teaching English at Capuchino High School, Brittany taught Strategic English Support, ELD, AVID, and Drama, as well as served in the role of English department chair. Prior to teaching, she worked in the field of education as a program instructor and senior manager for educational nonprofits, with a focus in providing service learning opportunities and experiential education to underserved communities. During this time, she also worked as an SAT, SAT II and ACT tutor. As a teacher, Brittany is passionate about fostering a democratic learning space where young human beings can actualize their personal agency through critical thinking, questioning and risk taking. As an English teacher, she strives to offer tools and resources to help students develop the critical skills for deconstructing, redefining, and creating cultural narratives. Brittany graduated from the UCLA honors program with a B.A. in American Literature and Culture.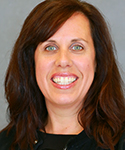 Jennifer Rohrbach
joined the Middle College program in Fall 2016
and has been teaching with the SMUHSD for 16 years. In 2004, Jen took a job at Burlingame High School, and throughout her time there she: taught CWS, MWH, USH, EL, and Gov, served as Social Science Department Chair, and served as a member of the districts PAR Committee, Chairing and Co-Chairing the committee as it developed the SMUHSD teacher evaluation system. Her move to Middle College was intentional, as the program's philosophy, mirrored her educational beliefs, based on years of experience in the classroom.
Middle College allows Jen the freedom to wear many hats ( MC Programmer, advisor, counselor, administrator and teacher)
and to be an integral part of growing the Middle College program over the last three years for SMUHSD. She is excited to be a part of a program
that offers students another pathway to complete their high school education within the district. Jen is an avid Duck fan, as she proudly attended the University of Oregon for undergrad, and recently completed her Masters Degree in Social Justice and Admin. Credential. She is a rare Bay Area native, that is still
living in the Bay Area!
Her intimate knowledge of San Mateo County provides her the ability to fuse together the values of the community, with the ever changing needs of students, into her teaching curriculum and the Middle College Program.
Jen and her husband are happily raising their two children in her hometown of San Mateo.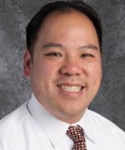 Terence Lien
joined
joined the Middle College program in 2018 as the 12th grade Social Studies teacher. Mr. Lien has served in a variety of teaching, administrative, and coaching positions both within the San Mateo Union High School District and in the South Bay over the span of 17+ years. He has worked extensively with collegiate opportunity programs for the disadvantaged, as well at an alternative school and shelter for homeless teens. A San Francisco native, Mr. Lien is a graduate of UC Santa Cruz (BA Psychology and Economics), Stanford University (MA Education and teaching credential), and San Jose State University (MA Educational Leadership and administration credential).
Jim Burke
joined the Middle College program in the fall of 2019 after teaching English at Burlingame High School for many years. In addition to teaching all classes and grade levels at BHS, he has written over twenty-five books about teaching and literacy, and edited the Norton anthology for high school titled
Uncharted Territory
. He has received numerous awards, including the Exemplary Leadership Award from the National Council of Teachers of English and the Distinguished Service Award from the California Association of Teachers of English. He earned his B.A. in Cognitive Psychology from U.C. Santa Barbara and an MA in Secondary Education from San Francisco State. He has one wife, three children, and four California desert tortoises.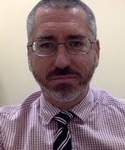 Jason Letke
joined the Middle College program in Fall 2019 as a Social Science teacher after spending the past 16 years at Capuchino High School. In addition to teaching Social Science at Cap, he also was an AVID teacher & coordinator for 10+ years, was the Professional Development Coordinator & spent the last five years as an instructional coach. Prior to that, he spent three years teaching in East Palo Alto. Mr. Letke earned both his undergraduate degree & his teaching credential from San Diego State University. He lives vicariously threw his children's activities (his 15-year old daughter has a love for theater & graphic design, while his 12-year old son plays on two baseball teams) which takes up most of his free time. He also has a collection of nearly 1,000 records that he has been collecting ever since he was in college.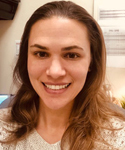 Laura Adams
joined the Middle College program in Fall of 2018. Laura is a licensed Marriage and Family Therapist with 13 years of experience working with youth in schools and nonprofit settings. She grew up in Orange County, CA and went to UCLA, graduating with a BA in Psychology. She then moved to the Bay Area to complete a Masters in Counseling Psychology at the University of San Francisco. Laura then worked for San Francisco Unified School District and at several youth & family mental health nonprofits to gain hours toward licensure as a Marriage and Family Therapist. She most recently worked for Edgewood Center of Children and Families doing quality assurance and training for mental health clinicians. Her passion lies in empowering youth and young adults to achieve mental, emotional & physical wellness, healthy relationships, and academic & career success. She currently lives in Half Moon Bay with her family.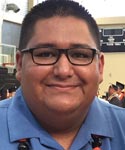 Fabian Morales Medina
joined the Middle College program in the Fall of 2019 as the Academic Counselor. Mr. Morales has been with the SMUHSD since the Fall of 2009. Prior to coming to Middle College, he served as an academic counselor at San Mateo High School. While at SMHS he was involved with various programs and clubs. Mr. Morales has worked extensively with student populations that have faced numerous challenges but have remained resilient. Mr. Morales continues to work with Dreamers/AB 540 students, homeless and foster youth to ensure they are aware of the various resources available. Mr. Morales is a graduate of the University of the Pacific (BA Social Science), University of San Francisco (MA Counseling Psychology), and Santa Clara University (Educational Administration and administration credential).
Angela Zepeda
joined Middle College as the office assistant in April 2017.