Meet the Faculty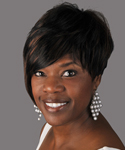 Deborah Baker
Title:
Associate Professor
Cosmetology is about connecting with people and offering services that can truly brighten someone's life. Are you looking for a chance to serve and make a difference in the beauty industry? I have over 20 years of experience in the real world of cosmetology. I've trained with some of the most sought-after designers in the industry and I've served thousands of clients in my own salon and beyond. During my many years as a salon owner, platform artist, and educator, I've learned skills and knowledge that allowed me to succeed as a top cosmetologist. Let me help you do it too

Degrees:
B.A., Communications; A.A., Liberal Arts
Licenses:
CA State Board of Barbering and Cosmetology, Esthetics (Licensed)
Hobbies:
Adventure, Travel and all things beauty.
Quote:
"
Beautiful skin, hair, and nails don't happen by chance. They happen by appointment.
"
–
Anonymous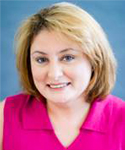 Aurora Medrano
Title:
Associate Professor
Licenses:
CA Board of Barbering and Cosmetology
Career Highlights:
Certificates: ABCH Energizing Summit, Hair Design, Chemist and Color,
Hair Sculpture, Kryolan Theatrical Make-up, Vidal Sassoon, and American Crew
Hobbies:
Everything that has to do with the "Beauty Industry"
Quote:
"To plant a seed is gratifying, but a gift to see it grow."
–
David Medrano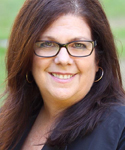 Kimberly Salido
Title:
Associate Professor / Cosmetology Instructor
Licenses:
CA Board of Barbering and Cosmetology
Career Highlights:
Over 36 years as a Licensed hairstylist with over 20 years in beauty industry education. Color Certificates in Clairol, Framesi, Perma of Paris, Matrix, Wella, Redkin and Goldwell. Certified in Tu'el Berodin Esthetic, Nova Lash, Wax 'n Waxing and many more. Platinum Level Artist for Salon Technology Educations, Specialist for Lanza' Hair product, Image, Paul Brown and Redkin. Instructor at Marinello and Design Schools of Cosmetology. Finally, Instructor at CSM!!
Hobbies:
Faith, Family, Friends, Football, fun and food. Anything in the beauty industry!!
Quote:
"The more you know the more you grow, the more you learn the more you earn!" – Mohd Adil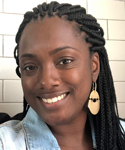 Tasia Scott
Title: Associate ProfessorCareer Highlights: I have over 14 years' experience as a licensed cosmetologist and barber. I enjoy every aspect of the beauty industry and focus my continuing education on natural hairstyling, braiding, haircutting, shaving, weaving and extensions, chemical texture services, hair coloring, and more! My aspiration for teaching is to not only share my knowledge, but to create an environment conducive for learning. I joined the College of San Mateo family because of the institution's student-first mentality and ongoing support for students, staff, and faculty. As an educator, I strive to be a positive influence by uplifting, encouraging, and inspiring students every day. Degrees:
B.S in Criminal Justice, A.S in Administration of Justice, M.S in eLearning (Pending
)
Licenses
:
CA State Board of Barbering and Cosmetology: Cosmetology license and Barbering license
Hobbies
:
Outdoor adventures and cooking.
Quote
:
"The beautiful thing about is that nobody can take it away from you." – B.B King