Meet the Staff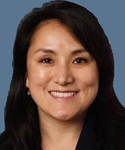 Christine Su
Title:
Program Services Coordinator, Career Services
Responsibilities:
Helping students, staff, and faculty take full advantage of Career and Student Support Services at CSM
Years at CSM:
Since 2015
Education:
Ph.D., University of Hawaii at Manoa
Other Interests:
Study abroad and other international travel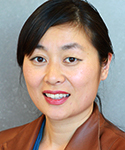 Rose Yun Negrete
Title:
Adjunct Counselor, Career
Responsibilities:
As a career counselor at CSM, Rose assists students at various stages of their career development. She provides guidance to students undecided about their major and guides students through the process of self-assessment, career exploration and career planning. She also helps students with various aspects of their job search, including resume reviews and interview preparation.
Years at CSM:
Hired in 2009
Education:
M.A., Counseling Psychology (career development emphasis), Santa Clara University; M.A., American University; B.A. cum laude, Northwestern University; Transfer credit, De Anza College
Other Interests:
Social justice, bilingual education; being outdoors playing tennis, hiking, or lounging at the beach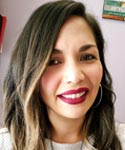 Adriana Rivera
Title:
Adjunct Counselor, Career
Responsibilities:
Provide career and academic counseling to CSM students
Years at CSM:
Since 2017
Education:
M.A., Educational Counseling, San Jose State University
Other Interests:
Empowering and motivating first-generation college students, AB540, DACAmented, and Undocumented students. Multicultural and bilingual (Spanish); social justice oriented. Enjoys running, sun and eating good healthy food