Meet the Allies
Interested in becoming an Ally? Please check our calendar for the next UndocuAlly training or contact Jackie Santizo at (650) 574-6463 to learn how you can get involved.
Sylvia Aguirre-Alberto
Title
: Counselor, Multicultural Center/EOPS
Degrees
: M.S., B.A. California State University, Hayward; A.A. College of San Mateo
Counseling/Teaching Experience
: Since 1989
Career Highlights
: I've had the honor of being a Multicultural Center counselor since 1989 and an EOPS counselor for the past several years and have been very fortunate to have this opportunity to work with such inspiring students and dedicated and caring staff.
Hobbies
: I love spending time with my family, reading and taking walks.
Quote
: "Those who have a voice must speak for those who are voiceless."


–

Archbishop Oscar Romero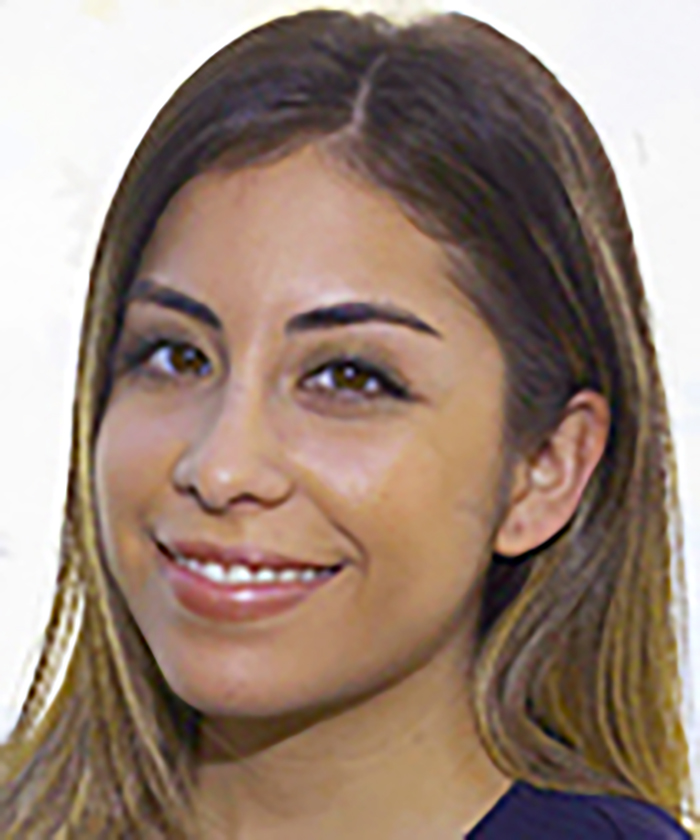 Arianna Avendano
Arianna Avendano earned her BA degree in Psychology from California State University East Bay and AA from CSM. She first began working with students when she served as a student ambassador for the Community Relations and Marketing Department. Arianna was the keynote speaker for the 92nd CSM Commencement in 2014. She takes great pride in being a San Mateo native and being able to give back to her community. She is bilingual, a certified sexual assault counselor, experienced meditator and health enthusiast. Arianna is aware of the multiple obstacles that arise for students and she hopes to provide both knowledge and support to students who need that extra guidance. On her spare time she loves spending time with her 3 nephews and 3 nieces.
Melina Boyd
Title:
ACCEL Transition Coordinator
Responsibilities:
Providing Adult Education students with support on their path from Adult School to College, Career and Community Success.
Years at CSM:
Since 2016
Education:
M.A. University of San Francisco, B.A. UC Santa Cruz, A.A. College of Marin
Other Interests:
Rescue Dogs, The San Francisco Giants, Mental Health Awareness
Katrina Evasco
Katrina Evasco, one the Program Services Coordinators for EOPS, is a Los Angeles native that has worked with students in the Bay Area for over 9 years. She has a passion for serving students that have been traditionally marginalized because she believes that they will the ones willing to take the risk to change the world. Coming from an immigrant family, Katrina was a first generation college student. She attended San Francisco State University where she received her Bachelor of Arts in Asian American Studies. She went on to pursue her Master's Degree in Education at UCLA. She was a high school teacher for several years and then she realized that her students needed as much support at the college level. She took on a new path by working at a college and she is excited to be a part of EOPS.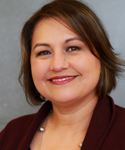 Olivia Cortez-Figueroa
Title:
Financial Aid Technician
Responsibilities:
Processing & Awarding Financial Aid applications and documents and oversees the Federal Work Study/Project Change and Foster Youth
Years at CSM:
Since 2012
Education:
Bachelor's Degree, Ethnic Studies, UC Berkeley
Other Interests:
Enjoys hiking, crocheting, knitting, reading and spending time with family and friends.
Lorena Gonzalez
Title:
Puente Counselor/Instructor/Coordinator
Degrees:
M.A., Notre Dame de Namur; B.A., UC Berkeley
Teaching Experience:
Since 1999
Career Highlights:
Having the honor of working with first generation, underrepresented community college students and getting paid for it!
Hobbies:
Family time, soccer, watching movies and Latino cultural events and activities
Quote:
"Once social change begins, it cannot be reversed. You cannot uneducate the person that has learned to read. You cannot humiliate the person who feels pride. You cannot oppress the people who are not afraid anymore. We have seen the future and the future is ours." – Cesar Chavez
Jennifer Hughes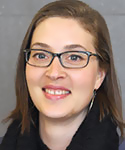 Autumn Newman
Title:
Program Services Coordinator, Career Services and SSSP
Responsibilities:
Helping students, staff, and faculty take full advantage of Career and Student Support Services at CSM
Years at CSM:
Since 2011
Education:
M.F.A., Poetry, University of Southern Maine; B.A., English, CSU Sacramento; Transfer, Cuesta Community College
Other Interests:
Racial and economic equity in the USA.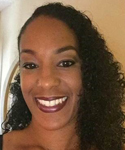 Krystal Romero
Title:
Dean of Counseling, Advising and Matriculation
Responsibilities:
Manages department's programs, services and instruction
Years at CSM:
Since 1999
Education:
M.S., Counseling, San Francisco State University; B.S., Human Development,
Cal Poly SLO
Other Interests:
Traveling, planning and attending family gatherings, and encouraging self and others to be happy!
Jackie Santizo
Title: Multicultural Center, CalWORKs, and DREAM Center Program Services Coordinator
Responsibilities:
MCC & CalWORKs first contact. Provide personal & academic support. Refer students to on and off campus resources. Coordinate programs & events.
Years at CSM:
Since 2016
Education:
B.A., Chicana/o Studies & Sociology, UC Davis
Other Interests:
Social justice activism, binge watching shows, & hanging out with her dog, Shy.
Dr. Henry Villareal
Title:
Dean of Enrollment Services
Responsibilities:
Oversees Admissions & Records, Financial Aid, International Student Center and Veterans Program
Years at CSM:
Since 2001
Education:
Ed.D., Higher and Adult Education, Arizona State University; M.S., Student Personnel Services, University of Wisconsin-Oshkosh; and B.S., Secondary Education, University of Wisconsin-Whitewater
Other Interests:
Reading, good food, restoration of his Victorian home, and just plain relaxing.