Testimonials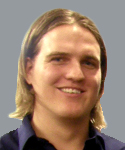 Andrew Bernatis
Beta Xi Eta Chapter
Co-President 2013-2014
The moment I went to my first PTK meeting I knew it was going to be the center piece of my community college experience. For a while I took no part in the CSM campus and had no real connection with anyone on campus other than a few teachers. Being a good student I achieved a high GPA and semester after semester I received an invitation to attend a PTK meeting. The reason it took me so long to finally attend a meeting was because I was somewhat shy. One day I finally got the nerves to go to a meeting and to my surprise the members and advisors were very welcoming. Almost a year later I have become a pivotal part of the chapter and have been lucky enough to attend conventions in San Diego and San Jose where I have made lifelong connections with many of my fellow Phi Theta Kappans. My shyness has left with the wind and my ability to communicate and lead has skyrocketed. I will always be thankful for my time with the College of San Mateo PTK.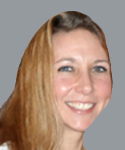 Nicole Busse
Beta Xi Eta Chapter
VP of Service 2012-Present
Being a member of Phi Theta Kappa enriched my life. I joined PTK not expecting anything. I wanted to remain silent and anonymous. Our advisor encouraged me to participate in meetings. The members were very friendly and welcoming. They came from a diverse background, each with different majors. They all shared a common goal — they wanted more, not only for themselves but for the school and for the community. They worked together as a family. Phi Theta Kappa was an organization I wanted to be a part of. It gave me a chance to use my leadership skills. I was able to refine my public speaking skills by making presentations to the Student Senate. Through the Laureate Program, I am able to fulfill my lifelong dream of going to Australia. It is giving me the opportunity to study nursing abroad; an opportunity I wouldn't have had if it weren't for PTK. Phi Theta Kappa has been a life changing experience. It is something I will be forever grateful I became a part of.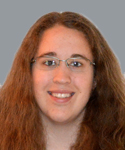 Monica Dittbern
Beta Xi Eta Chapter
President 2012-2013
As a science major, I am used to the academically rigorous classes that provide knowledge and technical skills for my major. Being part of Phi Theta Kappa gave me opportunities, which, I feel have prepared me and given me an edge for transfer to a four year university. I was able to develop and use leadership skills, to fine-tune my organizational and communication skills, to build soft-skills, and developed critical thinking beyond the realm of the classroom. My classes and my experience with Beta Xi Eta Chapter have helped me become a well-rounded student who is ready to transfer.
Awards:
2013 Regional Runner Up For Poetry; 2013 Regional Third Place For Static Art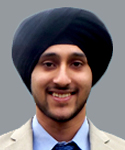 Rupinder Paul Singh
Beta Xi Eta Chapter
President 2013-Present
Phi Theta Kappa has been a life changing experience for me. Through Phi Theta Kappa, I have acquired essential skills I need to survive in the world outside of school. Phi Theta Kappa has provided me with opportunities to develop my leadership skills, communication skills, people skills and several others that have helped me become a well-rounded person. Moreover, this club is an amazing way to meet new people from different backgrounds and make lifelong friendship. Through Phi Theta Kappa, I have met wonderful people who challenge me everyday to be the best I can and push me just beyond my abilities. I am grateful and honored to be a part of this wonderful club.