Meet the Faculty & Staff
Faculty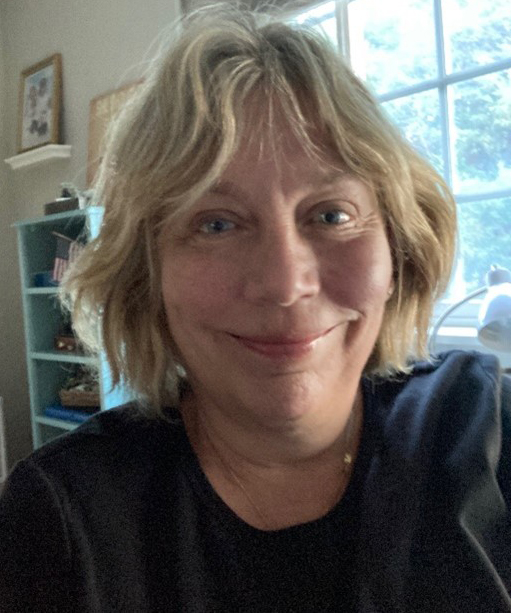 Karin Buscher
Title: Adjunct Instructor; RN, MSN
Degrees: Bachelor of Art in Philosophy from Indiana University; MSN from San Francisco State University
Career Highlights: Psychiatric nurse for 26 years. Experience in management and clinical education and staff development.
Hobbies: Married with four daughters. Resides in Pacifica CA. Loves her dogs and cat and reading and travel.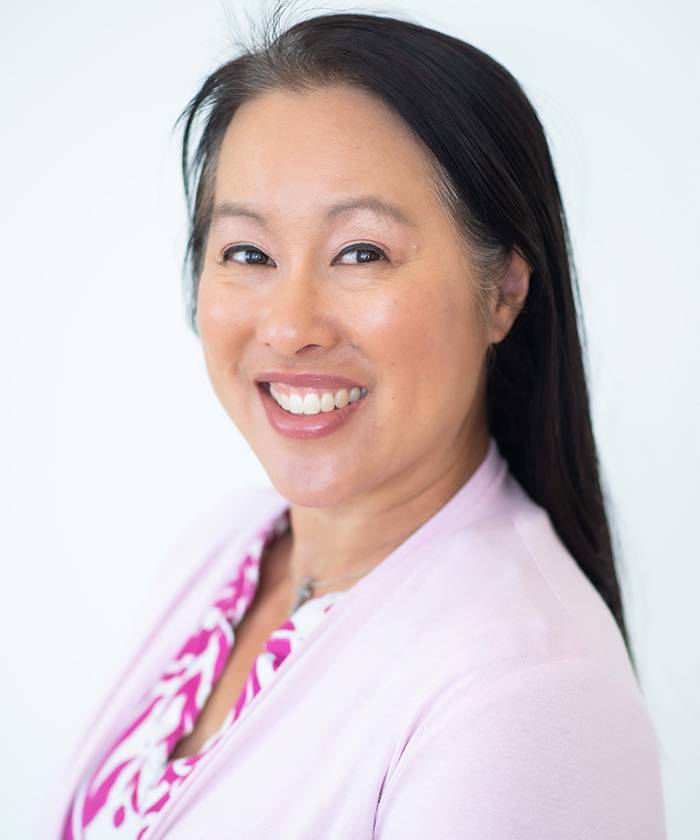 Melinda Nguyen
Title: Professor; MSN, CMSRN
Degrees: Melinda completed a Masters in Nursing program at the University of San Francisco in 2006. She earned her Bachelors of Science in Psychology in 1999. In 2017 she become a certified medical-surgical registered nurse.
Career Highlights: Melinda has been working as a registered nurse since 2006. Prior to joining the full time faculty team at the College of San Mateo in 2018, she worked as a staff nurse at the San Medical Center for 12 years. She was also a home health nurse with he New Haven Home Health Agency and taught nursing students as an adjunct faculty.
Teaching Experience: Melinda taught a variety of nursing courses as an adjunct professor at the California State University East Bay (CSUEB), San Francisco State University (SFSU), College of San Mateo (CSM), and University of San Francisco (USF). While at USF, she was the sophomore level 1 clinical lead faculty with entailed being responsible for 6 to 8 other clinical instructors and about 100-120 students each semester. She also served as the part-time faculty union representative for the USF School of Nursing & Health Professions (SONHP).
Hobbies: Melinda likes to read, color, spend time with friends, do hot yoga, and get a lot of quality sleep.
Quote: "Hardships often prepare ordinary people for an extraordinary destiny." – C.S. Lewis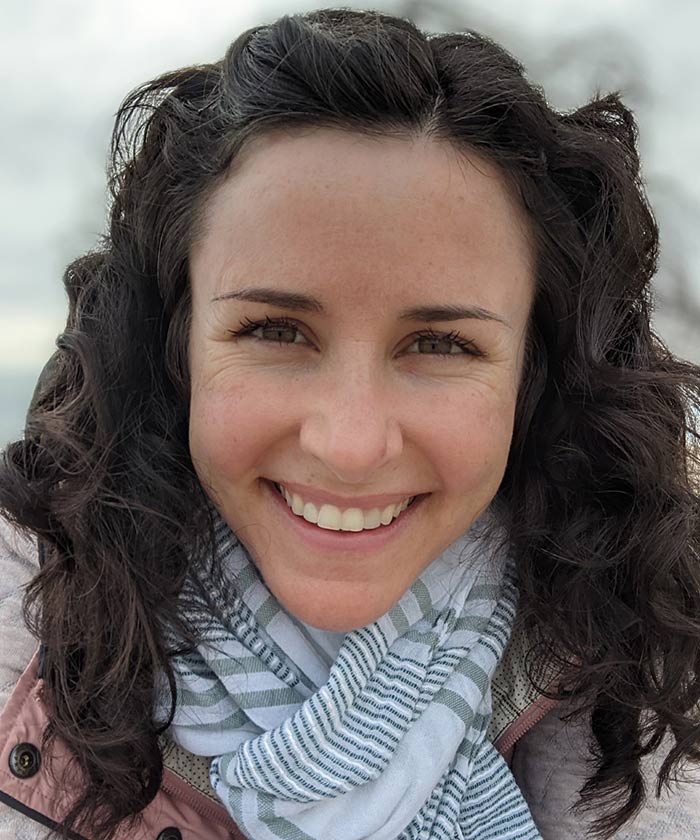 Shannon Spring
Title:
Associate Professor, MSN
Degrees:
MSN, St. Xavier University; BSN, Samuel Merritt University; BA, UC Davis
Career Highlights:
Shannon has been a practicing RN since 2012. The majority of her career has been at Stanford University Hospital, and exclusively in medical-surgical nursing, working with primarily GI surgical patients. She was awarded the nationally recognized Daisy award, a Stanford Safety Star award, and was nurse of the year for 2 consecutive years on her home unit. She began precepting in 2006 and became a clinical instructor for UCSF in 2020. She joined CSM in 2020.
Teaching Experience
: New to teaching in a formal academic setting, Shannon is eager to use her extensive knowledge of the medical-surgical population to guide her students through these challenging concepts. She teaches advanced medical-surgical nursing at CSM and is a clinical instructor for the MEPN students at UCSF.
Hobbies:Shannon is very active, and enjoys training for triathlons, paddle boarding at lake Berryessa, hiking, yoga, and cleaning. She and her son can always be found on some adventure somewhere. She treasures high tea with her friends, and visits family often. She geeks out on all things Irish and visits home often.
Quote: "No man ever steps into the same river twice, for it's not the same river, and he's not the same man." – Heraclitus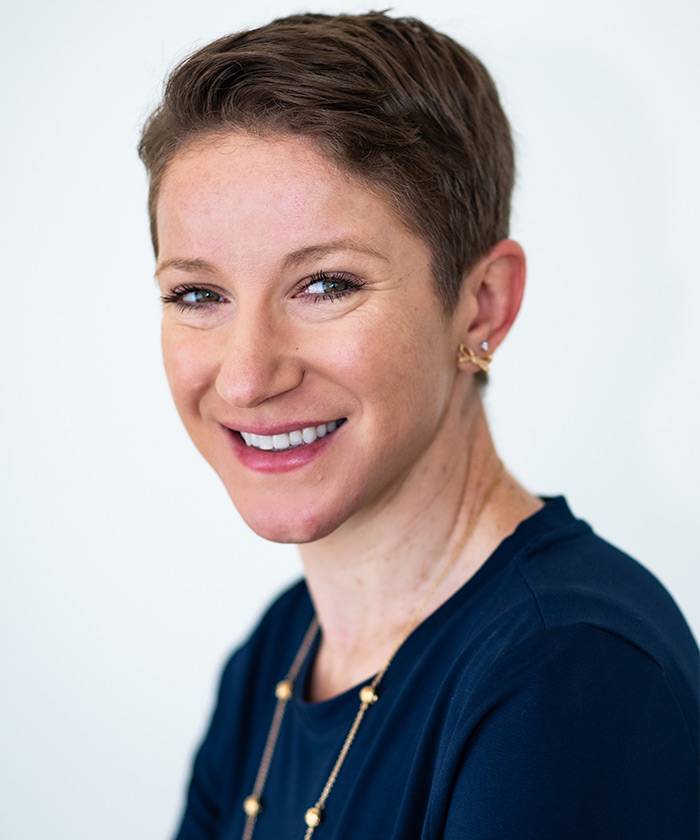 Jessie Tohmc
Title: Professor; MSN, RN, PHN
Degrees: BSN from Dominican University of CA; MSN from Saint Xavier University
Career Highlights: Jessie's nursing career began in 2010 with working in a county jail and a detention facility before moving into the acute care setting in 2011. She worked as a labor and delivery nurse at Sharp Mary Birch Hospital in San Diego from 2011 to 2012 when she moved to the Bay Area. From 2012 to 2020 she worked as a perinatal nurse at UCSF Birth Center. She continues to work with UCSF as a clinical instructor and joined the CSM nursing faculty team in 2020.
Hobbies: Cooking, international travel, exercise, and exploring the outdoors with my family and friends.
Quote: "Education is the most powerful weapon which you can use to change the world."
– Nelson Mandela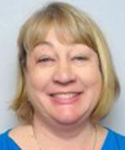 Natalie Waechtler
Title:
Professor; MSN Ed., RN
Degrees:
ADN from Oklahoma State Institute, Bachelor of Science in Nursing and Master's in Nursing Education from California State University, Dominguez Hills.
Career Highlights:
Began my nursing career on an orthopedic, neurological and medical-surgical unit. Trained in critical care at Mills Hospital and performed on a telemetry unit and was ACLS certified. Worked in Oncology unit and Assisted Nursing Facility. Nursing career in home care for 25 years which also included a stint in discharge planning and on call in hospice. Case manager in the field for home care and functioned as intake and charge nurse. Spear headed SBAR committees. Focus in wound care specializing in Wound Vacs and ostomy care. Course manager and clinical instructor for Nursing 211 Introduction to Nursing and Nursing 212 Concepts of Homeostasis in Nursing. Clinical Instructor for Nursing 241Advance Medical-Surgical Nursing and 242 Leadership/Management in Nursing.
Hobbies:
Walks along the coastal trail while breathing in the ocean breeze, reading, and enjoying a good cup of Earl Grey tea. I love to host and go out to tea with girlfriends. Spending time with my family, home is where the heart is.
Quotes:
"My religion is very simple. My religion is kindness." "Be kind whenever possible. It is always possible."
–
His Holiness the 14th Dalai Lama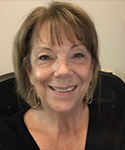 Janis Wisherop
Title: Nursing Program Director; MSN, RN, PHN
Degrees: A.S. from Skyline, bachelor and master degrees in nursing from University of San Francisco
Career Highlights: A native San Franciscan and proud mother of two adult daughters. Ms. Wisherop began her nursing journey at Skyline College, completing prerequisites in preparation for entrance to a nursing program (any program!). She was accepted and graduated from University of San Francisco (USF), School of Nursing in 1986. Ms. Wisherop returned to USF and completed her Masters in the Science of Nursing in 1993. Her career includes, neurological/surgical, blood banking, home health, hospice and entrepreneurial nursing. Ms. Wisherop has been the course manager for both Psychiatric, Leadership/Management and Advanced Medical Surgical Nursing. She has taught many other courses in the program over the years including skills labs, pediatric clinical and other medical/surgical courses. She enjoys Partnering with community agencies to offer experiences for the students to learn from and interact with local neighbors. Ms. Wisherop has been a long-standing professor, faculty advisor for the Nursing Student Association, mentor to many of the professors and clinical instructors, Assistant Program Director and is currently the Director. Ms. Wisherop is a dedicated leader who has a passion for the nursing profession and the student nurses who work diligently to be successful graduates and ultimately the BEST Registered Nurses from San Mateo County. She is most proud of helping to keep the CSM Nursing Program alive and managing through the pandemic – never stopping and continuing to produce new graduate nurses who are so desperately needed now and in the future.
Hobbies: Gardening, home improvement projects and second-hand shopping! Enjoys spending time with friends and family and loves the outdoors—any activity that doesn't involve heights!
Quote: "Live each day to the fullest and make a difference along the way."
Staff
Judith Cheung

Title: Staff Assistant

Charlene Rosenbaum, RN

Title: Laboratory Coordinator

Estela Garcia

Title: Nursing Counselor