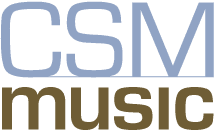 Earn a Degree...
Please note error in Fall 2019 Schedule of classes: The Piano Literature class that will be offered this Fall 2019 will be "Music 316, Music of the Romantic Era" (Chopin, Schumann, Schubert, Brahms, Tchaikovsky, etc), and not "Music 314, the Baroque Era"
Overview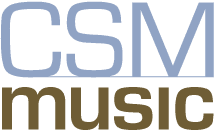 Earn a Degree...

Take all your lower division harmony and musicianship classes here at CSM and then transfer to a four-year institution as an upper division music major! CSM degrees include
AA-T in Music
,
AA in Music
,
AA in Electronic Music
, and a
Certificate in Electronic Music
.
Create Electronic Music...
Record, mix, and edit your own tracks; use MIDI and analog synthesizers, samplers, and drum machines; and learn the latest music software and hardware! Present your work through live music and multimedia performances, soundtracks for video and film, and audio for the web.
Perform in an Ensemble...
Perform with the Jazz Bands, Symphonic Band, Jazz Combos, Concert Choir, or the Afro-Latin Percussion Ensemble. Improve your musicianship and earn credit while you play!
Listen & Appreciate...
Fulfill your general education humanities requirements by Music Listening and Enjoyment (Mus. 202), Jazz History (Mus. 275), World Music (Mus. 250), Fundamentals of Music (Mus. 100), or Harmony I (Mus. 131). Evening and online classes are available.
Learn an Instrument...
Take voice lessons, learn to play the piano, guitar or congas. Affordable classes for beginning and advanced students!