Meet the Faculty & Staff
Olivia Viveros
Title:
Project Director
Years at CSM:
Since 2017
Education:
B.S., Math with a Computer Science Minor, Cal Poly San Luis Obispo
Other Interests:
Spending time with family and friends watching soccer, and traveling.
Languages:
Spanish and English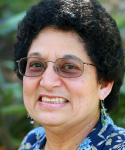 Tania Beliz
Title:
Professor
Degrees:
Ph. D. Botany, UC Berkeley; B.A. Biology and Botany, University of Panama.
Teaching Experience:
Lecturer at UC Davis, UC Berkeley, San Francisco State U. and Armstrong U.; full-time at CSM since 1990.
Career Highlights:
Studying Darwin's historical plant collections in European herbaria;
field studies in the highlands of Mexico, Costa Rica, and Panama; teaching botany and biology at CSM.
Hobbies:
Gardening; reading; cooking; traveling; dogs
Quote:
"To plant a garden is to believe in tomorrow." – Audrey Hepburn.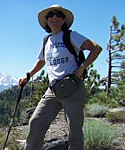 Kathy Diamond
Title:
Professor
Degrees:
B.A. Biology, UC Santa Cruz; M.A. Zoology, UCLA; Ph.D. Biochemistry & Biophysics, UC San Francisco
Teaching Experience:
Lecturer at UCLA.; Instructor at College of San Mateo over 25 years
Career Highlights:
The phone call offering me a full-time job at CSM, and every day working with students and colleagues
Hobbies:
Hiking with friends & family; camping and backpacking in the Sierra Nevada and Cascades; reading novels; gardening
Quote:
"... from so simple a beginning endless forms most beautiful and most wonderful have been, and are being, evolved."
–
Charles Darwin