Men's Basketball
Coaches
Mike Marcial
Head Coach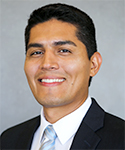 Coach Marcial came to CSM after completing four seasons as the Associate Head Coach in 2017-18, for Bellevue University located in Bellevue, Nebraska. Marcial was the program's recruiting coordinator, offensive coordinator, academic coordinator, and strength and conditioning coach. He also assisted with on-floor coaching, scouting, player development, and offseason workouts. During his time at Bellevue the Bruins won four straight conference championships, appeared in four straight national tournaments, won two conference tournament championships, and made a run to the 2017 Final Four.
In 2016-17 Bellevue swept the North Star's Regular-Season and Tournament Championships. Their 11-5 league mark was good for a share of the regular-season crown and the No. 1 seed in the league tournament where they parlayed their home court advantage into wins over Presentation, Dakota State, and Dickinson State. The Bruins were seeded sixth in the Duer Bracket where they claimed a first round upset over third-seeded Briar Cliff, exacted revenge on seventh-seeded York in the team's third meeting of the year, and pulled off on overtime win against top-seeded Bethel (Ind.) to reach the program's fourth Final Four. In addition, the Bruins were awarded for the first time in program history the National Association of Basketball Coaches (NABC) Team Academic Excellence Award.
The Bruins claimed their seventh-straight conference regular season championship in 2015-16, claiming a share of the North Star Athletic Association title in their first season in the league. Bellevue reached the NAIA Division II National Tournament for the 14th-straight year and reached the 20-win plateau for the 16th time in a row, finishing with an overall record of 20-12.
The 2014-15 season was Coach Marcial's inaugural season for Bellevue and helped claim the program's sixth-straight MCAC regular season title and won the conference tournament as well, wrapping up the season with a 28-6 overall mark and a No. 14 final national ranking.
The Clovis, Calif. native previously coached at Fresno City College prior to his stint at Bellevue, and helped guide the Rams to two-straight Central Valley Conference titles, two Northern California State Tournament berths and an Elite Eight appearance in 2014. While on staff at Fresno City, the Rams accumulated an overall record of 54-10.
Prior to his two-year stint in Fresno, Coach Marcial spent the 2011-12 season at Lassen College in Susanville, Calif. as the head assistant coach and in 2010-11, he was the video coordinator at his alma mater, Sacramento State.
As a student-athlete at Sacramento State, Marcial started at point guard for the Hornets from 2008-2010 and led the Hornets in assists and ranked eighth nationally in NCAA Division I in assist-to-turnover ratio in 2009-10. In addition, Marcial was pivotal in diminishing the Hornets' 39-game road losing streak, and helped lead the team to its first victory over a Pac-12 school in 53 years during his senior season.
Marcial's collegiate career began at Fresno City College where he was a Central Valley Conference MVP, California all-state selection, California State Tournament MVP, California State Champion in 2007 and Elite 8 finalist in 2008.
Marcial received his bachelor's degree in criminal justice from Sacramento State and attained his master's in kinesiology from Fresno Pacific University in 2012.
Mike Barton
Assistant Coach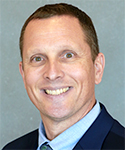 Coach Barton grew up in Daly City and played at Westmoor High School, where he was one of the top players on the Peninsula. Following his high school career Coach Barton played two years at Canada Junior College under the legendary and California Community College Hall of Fame Coach Mike Legarza. After completing two years at Canada Junior College, Mike was recruited heavily by several Division II colleges in the state of California. Coach Barton ultimately decided to stay close to his family and attend Menlo College where he played his final two years of college basketball.
After his playing career ended, Coach Barton returned to Canada Junior College where he began his coaching career under Coach Legarza as the head assistant coach. As the head assistant, Coach Barton was responsible for player development, conditioning, scouting and recruiting. While coaching at Canada College, Coach Barton had the opportunity to travel to Costa Rica, where he was able to assist in coaching a select team of under 18U in the Youth Basketball America International Tournament, where his team beat Panama 59-52 in the gold medal game.
Coach Barton has spent the last 4 years as the head Junior Varsity basketball coach at Junipero Serra High School in San Mateo. During his 4 years coaching in the ultra-competitive West Catholic Athletic League (WCAL) he led his team to 2 League Championships and an overall record of 67-25. While at Junipero Serra High School Coach Barton also had the privilege to increase his basketball knowledge from Varsity Head Coach Chuck Rapp, who was the California State Basketball Coach of the Year in 2015 and won the Central Coast Section Open Division Championship. The following year Coach Rapp won the Division II California State Championship in 2016 with players Coach Barton helped coach and train.
In addition to coaching at the Junior College and High School level Coach Barton has coached and assisted with several local AAU programs. Coach Barton has taken a proactive approach in developing his players to ensure they are prepared to compete at the college level both in the classroom and on the court.

Coach Barton holds a Bachelor of Science in Management from Menlo College. He also has a Master degree in Business Management with a minor in Human Resource Management from the Keller Graduate School of Management.