Meet the Faculty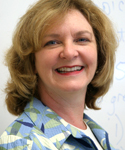 Catherine Fraser

Title:
Instructor
Subjects Taught:
Contemporary American Business, Marketing, Small Business
Degrees:
B.S., Cal Poly San Luis Obispo

Career Highlights:
Awarded the Athena for Outstanding Businesswoman of the Year in San Mateo County for 2000; Founded Fraser Advertising, F2 Design & Choice Careers (1998 - 2002)
Hobbies:
Gardening, cooking, fine wines, friends and family
Quote:
My definition of success: "Convey as idea; they like it; you get paid for it; they want more." - Catherine Fraser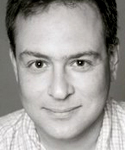 Peter von Bleichert


Title:
Instructor
Subjects Taught:
International Business, Business Management, Small Business Management
Degrees:
B.A., American University of Greece; MBA, Schiller International University; Ph. D., Walden University (in progress)
Teaching Experience:
Since 2001
Career Highlights:
Have written policy for several government agencies
Hobbies:
Spending time with my daughter
Quote:
Jets/Mets!
Craig Blake

Professor


Cynthia Erickson

Instructor


Steven Isler

Instructor