Meet the Mentors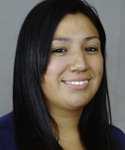 Estela Garcia
Title:
College Recruiter
Degrees:
B.A.. Justice Studies, San Jose State University; A.A., Administration of Justice, Ethnic Studies, and Social Science, College of San Mateo
Passions:
Helping individuals who want to better their life and need the help. Higher education!
Hobbies:
Going to the movies and hiking
Quote:
"When one door closes, another opens; but we often look so long and so regretfully upon the closed door that we do not see the one which has opened for us"
–
Alexander Graham Bell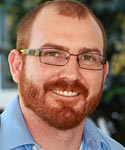 Jeramy Wallace
Title:
Associate Professor of English, SMCCCD Academic Senate President
Degrees:
M.A., English, Notre Dame de Namur University; B.S. Biology/Biochemistry, Notre Dame de Namur University; Certificates in Teaching of Composition and Postsecondary Reading, SF State University
Teaching Experience:
Since 2011
Career Highlights:
Co-Coordinator, Professional Enrichment, Basic Skills Initiative at CSM (2012-present); Stanford human rights fellow (2012-13); CSM Umoja Co-coordinator (2014-present)
Passions:
First and foremost, I have a great passion for my family and for being the best husband and father I can be. It is from this passion that my others are born. My passions for teaching and for social justice stem from my desire to create a more just and equitable society for my daughter to grow and prosper in. And, of course, I am passionate about my students. I look forward to school everyday because CSM has some of the brightest and motivated students in the bay area.
Hobbies:
Hiking, camping, reading, and spending time with the family
Quote:
"Education is our passport to the future, for tomorrow belongs to the people who prepare for it today."
–
Malcolm X