Meet the Faculty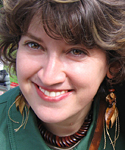 Vera Fainshtein
Title:
Associate Professor, Graphic Design
Degrees:
B.A. in Design, UCLA; M.F.A. in Digital Media Art, SJSU (CADRE Lab for New Media)
Teaching Experience:
Since 2007
Career Highlights:
I am a practicing artist with over fifteen years of experience in video and graphic design. I designed print materials and DVD Menu screens for clients such as Warner Brothers, Rhino Records, 20th Century Fox, Universal, and Columbia Pictures. My large-scale interactive video installations have been exhibited in numerous galleries and venues including the Nature Conservancy in Arlington, VA, the Zero1Biennial of contemporary art in San Jose, California, and many others.
Hobbies:
Art, travel, learning about other cultures and foreign languages
Quote:
"A designer knows he has achieved perfection not when there is nothing left to add, but when there is nothing left to take away."
–
Antoine de Saint-Exupery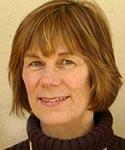 Claudia Steenberg
Title:
Instructor, Graphics
Degrees:
B.A. and M.A., University of California, Berkeley
Teaching Experience:
Since 1973
Career Highlights:
Fulbright Scholar, Warsaw, Poland; New York Art Directors Club Annual Award, Editorial; Los Angeles Art Directors Annual Award, Publication Design; Ozzie Bronze Award, Best Overall Design, consumer magazine; Washington Software Association, Best Magazine Cover Design Award; seeing my CSM students achieve professional success.
Hobbies:
Walks on the coast, observing the changing colors, family time.
Quote:
"You can accomplish anything if you put your mind to it." – My father