Student Veterans Assisting Veterans
Home of the free, because of the brave.

The Veteran Resource Opportunity Center (VROC) staff members are work-study CSM student veterans. These hand selected students are a team of extremely talented and well-rounded veterans who are who are dedicated to guiding and mentoring all CSM student veterans.
They are here to help guide you through the Veterans Admissions Checklist as needed and are happy to share their experiences as a CSM student veteran. You can find them at the front desk in the VROC, located in Central Hall Building 16, Room 150.
VROC Student Staff Members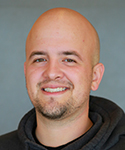 Robert Amero

I served in the United States Navy from 2009 to 2015 as a Fire Controlman. After being honorably discharged from the US navy in 2015 I moved to my home in Miami, Florida where I began pursuing my education by enrolling in the 2015 fall semester at Miami Dade College. After my first semester I decided to pursue my education at CSM where I began my first semester during spring of 2016.

I am studying Electronics Technology and Engineering and plan on transferring in in the future. I was added to the VROC staff in June of 2016. In my spare time I enjoy working on cars, traveling and photography. My goal is to get certificates in electronics and telecommunications and get a Bachelors in Engineering, to further use the experience i gained while in the military.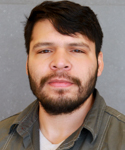 Jose Cortes

I have been attending College of San Mateo for 1 year and majoring in the Administration of Justice. I was in the Army for 3 ½ years as an 11B (Infantryman, Expert qualified). I have been working at the Veteran Resource Opportunity Center since fall 2015. Hobbies; Riding my motorcycle, playing pool, powerlifting, shooting and videogames.
My future goal is to become a police officer and eventually down the road when I'm too old to chase bad guys, teach law enforcement or classes on the subject at a college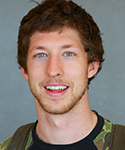 Tyler Kuker

My military service began in 2011 right after high school. I served as a Marine for 4 years as a motor transportation operator with 3rd Low Air Altitude Defense in Camp Pendleton. I was able to serve in military operations overseas and then I got out of the service in 2015 to further my education. My studies started at Boise State University and I eventually moved to the College of San Mateo to finish out my prerequisites for a B.A in Legal Studies.

I am a huge snowboarding freak and car enthusiast. My ultimate goal is to be in a position of responsibility that requires a lot of decision making and that positively impacts my community.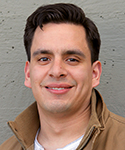 Stephen McReynolds

I served in the Marine Corps from 2009 to 2015 as an Infantry Mortarman. After leaving the Marine Corps in 2015 I moved to San Mateo and began college by enrolling in the 2015 summer semester. I am studying business and plan on transferring in the spring 2017. I am new to Veteran's Resource Opportunity Center team but bring with me a strong background of working with people and a desire to assist and lead my fellow veterans. In my spare time I enjoy watching sports and doing CrossFit. I also coach CrossFit in the evenings. I look forward to continuing my education here at CSM and helping out other students and veterans along the way.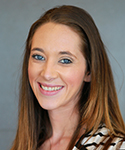 Tiannia Romero

I was in the Navy for 6 years as an Aviation Boatswain Mate on the Launch/ Recovery team. I have been attending College of San Mateo since fall 2015 and majoring in Psychology. I have been working in the Veteran Resource Opportunity Center since fall 2015 but on my spare time you can find me snowboarding or at the movies. I will be a California Congresswoman in the future, however until I make it there my goal is to help support the veteran community by becoming a counselor for VA facilities.