President's Welcome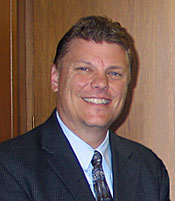 Dear Members of the College of San Mateo Community:
I want to personally welcome you to College of San Mateo, one of the most highly-respected community colleges in the State.
It's hard to believe that CSM is approaching not one but two milestone events: the 90th anniversary of the establishment of San Mateo Junior College and the 50th anniversary of the College Heights Campus, which we are calling, "50 Years on the Hill." The college will be hosting numerous events held throughout 2012-13 to celebrate these anniversaries; we hope that you will join us for the festivities.

If you have a chance reference the Fall 2012 Schedule of Classes where we have a story of one of our many successful alumni, Stephen Schmidt, a graduate of our graphic design program. Stephen tells us how CSM helped him find his passion and develop skills to succeed as a transfer student and as a professional graphic designer. I also invite you to read about the ongoing sustainability efforts the college has undertaken in the last several years and about the environmental awards two of our new buildings recently received for green design and construction practices.

We are proud of our history and of the many contributions that the college has made to the community over the last 90 years. At the same time, we are fortunate and grateful to have a community that has always supported our educational mission.

As a student at CSM, you will be joining a long tradition of excellence. Since 1922, CSM has served many generations from San Mateo County and the wider San Francisco Bay Area, helping students build their futures. Whether a first-time college student, a continuing student, or one who is returning to college after several years, everyone has a place at CSM.

I invite you to take advantage of all that CSM has to offer and hope you enjoy the semester ahead.
Sincerely,


Michael Claire
President