Meet the Staff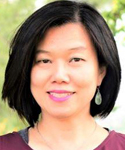 Aubrey Kuan Roderick, M.A., M.S.
Title:
Program Manager
Responsibilities:
Aubrey manages the International Education Program and oversees the programs and services provided for the Center for Global Engagement at CSM. She came to the U.S. as an international student and has dedicated her career in supporting the success of international students in the past two decades. Prior to leading the international education team at CSM, she worked at the Johns Hopkins University, Mills College, Middlebury Institute for International Studies and MiraCosta College.
Education:
BA in English Language and Literature, Providence University; MA in Translation and Interpretation, Middlebury Institute of International Studies; MS in Teaching English to Speakers of Other Languages, State University of New York at Albany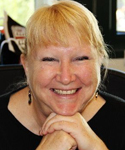 Chris Burwell-Woo, B.A.
Title:
Program Services Coordinator, International Program Services, DSO
Responsibilities:
Chris serves as a DSO and international student advisor. She authorizes on campus and off campus (CPT/OPT) employment, coordinates end of program activities including transfer, graduation and program extension and supports International Admissions. In addition, Chris assists with programming and events and the International Ambassador program. Prior to this position, Chris worked in industry for 30 years, including a position as the VP of a Fortune 500 company and worked at the Cañada College STEM Center where she served as the Program Coordinator for the award-winning Math Jam program and Summer STEM Institute.
Education:
BA in Finance, St. Ambrose University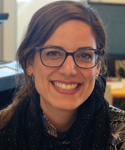 Silvana Grima, B.A.
Title:
Program Services Coordinator; Admissions, DSO
Responsibilities:
Silvana is responsible for the processing and evaluation of international application materials and is a primary contact for prospective and new incoming international students. In addition, she assists with orientation and campus programming, event planning, and supporting the International Ambassador Program. She serves as a college DSO, issuing I-20s and assisting students with SEVIS regulations. Prior to this position, Silvana served as the SEVIS coordinator at Pratt Institute and Assistant Registrar at New York Film Academy.
Education:
BA in International Studies, specialization in History, Seattle University
Language:
Spanish, Italian (conversational)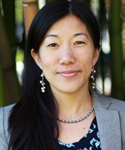 Remi Harada, M. Ed.
Title:
Retention Specialist
Responsibilities:
Remi is the retention specialist where she provides encouragement, support, and resources, for international students to progress towards the completion of their degree. In addition, she assists with planning workshops and activities to support student success. She was an international student who was very involved and loved supporting her peers that led to her career within higher education. Prior to this position, Remi worked at Notre Dame de Namur University, Mills College, Oregon State University, Semester At Sea, and University of Oregon.
Education:
BA in Planning, Public Policy & Management (PPPM) and Art, University of Oregon; M. Ed. in College Student Service Administration, Oregon State University; MBA (expected in May 2020), Notre Dame de Namur University
Language:
Japanese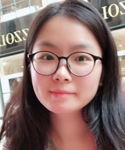 Lydia Chen, M.A.
Title:
International Education Program Counselor
Responsibilities:
Lydia is the primary academic counselor for international students. As an academic counselor she assists students with creating their Student Education Plan (SEP). An SEP outlines a suggested course of study for the individual student based on major, transfer plans and sequence of courses. Lydia will also teach a College Planning course for new international students. Course topics include college student expectations, college culture, policies, services, and programs that enhance academic, career and personal development. Prior to her position at CSM Lydia worked as an
International Education Counselor at Cañada College, EOPS Counselor at De Anza College, Adult Ed Counselor at West Valley College.
Education:
BA in Child and Adolescent Development, San Jose State University, MA in Counselor Education and Student Personnel, San Jose State University
Language:
Mandarin