San Francisco Bay Area Life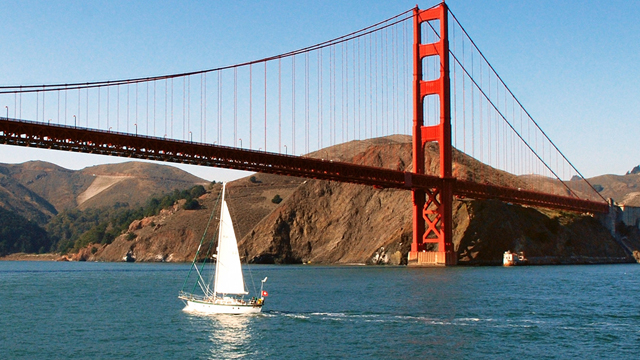 Located between San Francisco and Silicon Valley, College of San Mateo is at the heart of a natural and virtual world. Our students enjoy a 15-minute trip to Pacific Ocean beaches or a 40-minute trek to the Santa Cruz Mountains. We are ideally situated to explore California's gold coast with scenic drives south to Santa Barbara, famously fabulous Hollywood, or north to the giant meditating redwoods of Humboldt County. Feeling the call of the lights, then the crazy playground of Las Vegas awaits! But really there is no reason to leave the Bay Area. And here's why:

San Francisco is a world-class city hosting a global community of people and businesses. Coming to CSM will allow you to study in the United States and San Francisco will bring the world to you. A world of opportunity!

The people living in the San Francisco Bay Area who represent every culture, every milestone and every idea that ever existed populate our colorful community. From hippies to hipsters to migrant workers to young multimillionaire tech leaders. The Bay Area brings us together.

The food is as diverse as our community. College of San Mateo holds a Farmer's Market every Saturday with fresh fruits, vegetables and other natural, home grown foods. Come for the food and stay for the music. The farmer's market features live music every Saturday too! Want a break from cooking? Explore the cultural and ethnic diversity of our local restaurants or settle in for a delicious American cheeseburger at any of the specialty burger restaurants in San Mateo County.

The weather! If you want a lot of sun, a little fog, a little rain, and some clouds then the year-round mild temperatures will fit you best. We have more than 160 days of sunny weather waiting for you.

The entertainment guarantees that you will always have something to do. Whether it's a stroll through Berkeley's 4th Street shopping district, a walk around Russian Hill, the rides on California's Great America roller coasters, exploring the gardens of San Francisco's Golden Gate Park, or live music in the many small and large concert venues, you'll never be bored.