Student Employment
Current job and internship openings
are posted on
JobSpeaker
, a digital platform designed to help you search for jobs and track your progress as you apply, interview, receive job offers, and move forward with your career.

JobSpeaker
is managed by our
Strong Workforce Hub
, but your counselor can assist you to create an account and explore the site. To discuss your options, schedule an appointment with a Career Counselor by contacting Career Services via
email
.
Career Exploration Fair
Please join us at our
Career Exploration Fair
on Wednesday, March 23, 2022. More than 40 employers, organizations, and government agencies will be represented, ready to talk with you about job and internship opportunities.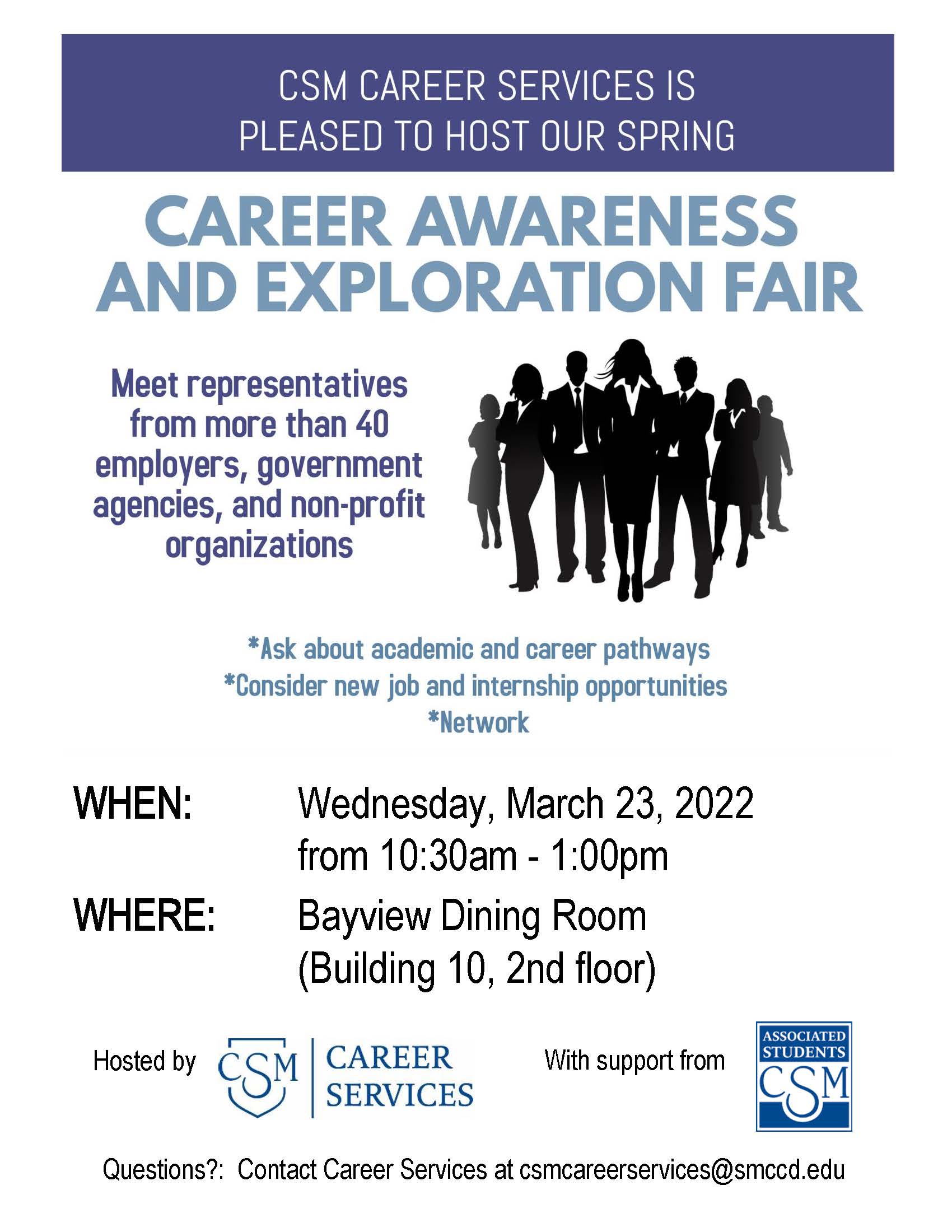 Job Preparation
Use these links to help prepare for your career or job: write your resumes and cover letters, practice interviewing, find resources, and learn about today's job readiness essentials.
California Employment Development Department (CA EDD)
Resources for different types of job seekers, local career fair and workshop information, labor market information, and more.
MyPlan
Resources to help job seekers find focus, create resumes and applications, network, and interview.
Quickstart Resume Generator
Quickly produce a professional, employer tested, bulletproof resume by simply entering your information.

Fancy, Free Resume Templates
Free, fully customizable resume templates.
Resume types recommended by Career Services - sample and template versions
Internships, Externships, and Volunteer Opportunities