Meet the Faculty

Mikel Schmidt
Title:
Professor
Experience:
Since 1989
I attended the College of San Mateo, and then Foothill College before transferring to the University of California, Davis (UCD) where I earned a Bachelor's degree in Physical Education. During my years at UCD I had the great opportunity to work with various disabled people through college internships. At this point I became interested in incorporating my physical education skills into the disabled population when I discovered the field of
Adapted Physical Education
(Physical Education for the disabled). I then attended San Francisco State University where I earned my Master's degree in Adapted Fitness for Disabled Adults. I continue to enjoy teaching in 3 disciplines: Physical Education, Adapted Physical Education, and Health Science (Topics in Nutrition & Fitness Theory).
In 1989 I became an adjunct faculty member in Physical Education/Adapted Physical Education & Health Science at the College of San Mateo and at Foothill College. In 1997 I became a full time faculty member at the College of San Mateo.
My experience in fitness includes a lifetime of sports (Football, Baseball, Track & Field), outdoor activities (mountain biking, windsurfing, hiking, SCUBA, etc.), martial arts, and general fitness. My Track & Field experience includes NCAA All American (UCD), United States Track & Field National Championships 1991, 1993. United States Track & Field Olympic Trials 1992, 1996.

Shana Kudo Young
Title:
Assistant Professor
Experience:
Since 2002
After graduating from college, I decided to take a year off to relax and travel before heading back to school. Six months into my vacation, I found my friends and family too busy studying and working to "vacation" with me. Bored to tears, I started looking for a part-time job to occupy my time. I stopped by CSM's career center in hopes of finding a retail position at Macy's, or renting out videos at the local Blockbuster. Instead, I came across an Adapted P.E. flyer in search of instructional aids. I turned in my resume and was hired the next day! Thereafter, this part-time job that was supposed to merely occupy my time, turned into a full-time career.
Very few ever find their dream job, and I am lucky to have stumbled upon this one. I feel blessed to be given the opportunity to work with such a great staff and wonderful students. As in the movie "Lilo and Stitch," the word "ohana" means family, and I think that I have found a great one. I am very proud to be a part of CSM's Adapted P.E. family.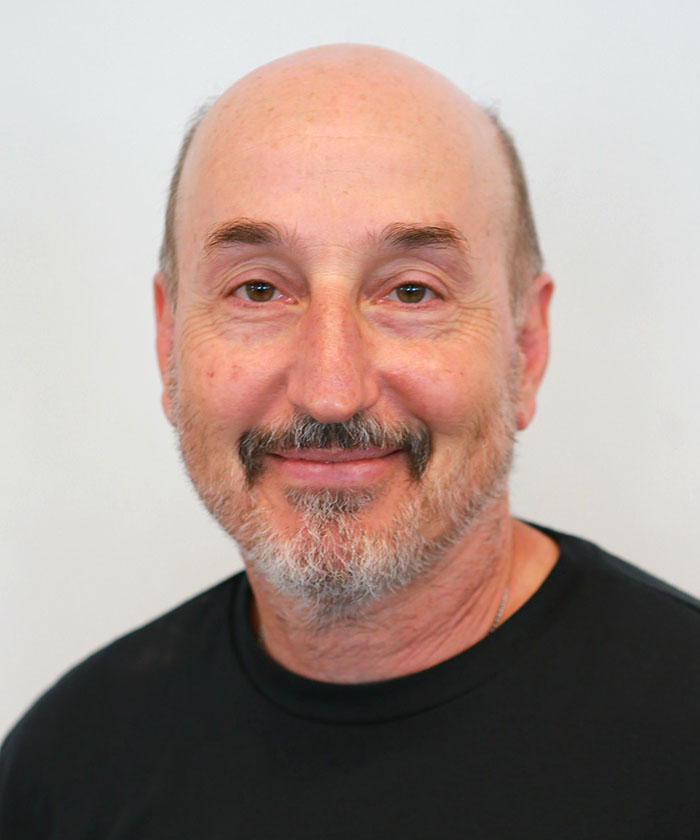 Paul Sacomano
Title:
Instructional Aid
Experience:
Since 2007
The road I have traveled has been a circuitous route yet the underlying theme has always been a great satisfaction with work that involved helping others, especially populations with the greatest needs.
I graduated in 1994 from Santa Barbara City College with an Associated of Arts degree in Physical Education. In the last fifteen years I have worked as a Personal Trainer, a Nurse Assistant, and an Instructional Assistant in Special Education.
In August 2007 I was fortunate enough to receive the opportunity to work in Adapted Physical Education at the College of San Mateo. My role as an Instructional Assistant in A.P.E. allows me to bring all of my previous experience, education, and passion to an environment that is dedicated to helping students reach their goals of Health, Wellness, and Independence.

Ann Barrilleaux
Title:
Instructor
Experience:
Since 2000
I was born and raised in Southwestern Louisiana. I moved to beautiful California to attend college and never left.
I was first introduced to Adapted Physical Education when I was a student at Foothill College. I took an Introduction to Adapted PE class and assisted in a few of the classes. I loved it! I worked as an assistant for the APE program for another year before transferring to California Polytechnic State University in San Luis Obispo, California. At Cal Poly, I earned a Bachelor's and Master's Degree in Physical Education and Kinesiology with an emphasis in Adapted PE.
After college, I moved back to the San Francisco Bay Area and became an adjunct faculty member in Physical Education and Adapted Physical Education at Foothill College (in 1996) and at the College of San Mateo (in 2001).
I really enjoy working with CSM's Adapted PE program. The students really encourage and support each other and the staff is great!
I love the outdoors—hiking, swimming, gardening and (on occasion) windsurfing. I'm also an animal lover. I have 3 cats and a reef tank with an assortment of fish, corals, hermit crabs, etc.