Meet the Staff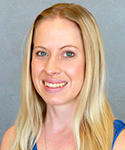 Kelsey Harrison
Title:
Transition Coordinator
Responsibilities:
In partnership with the ACCEL executive director, adult school transition specialists, and adult education consortia, assists in implementing programs and services that assist in bridging the gap between adult education students' transitioning to community college. Kelsey also serves on the Year One Promise planning group, and the
Guided Pathways Steering Committee
.
Years at CSM:
Since 2018
Education:
M.S., Educational Leadership, CSU East Bay (in progress); B.A., Sociology, Education Minor, UC Davis; A.S., Geological Sciences, CSM
Other Interests:
Traveling, spending time outdoors, indoor cycling, dirt biking, snowboarding, reading books about education, spending time with friends and family, and pets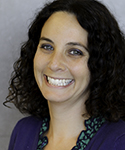 Emily Kurland
Title:
Associate Professor
Responsibilities:
In addition to being a full-time ESL faculty member, Emily is the Faculty Liaison for CSM's ACCEL initiative, coordinates and oversees ESL Supplemental Instruction and Peer Tutoring, serves as one of the Language Arts representative for the Educational Equity Committee and also serves on the Reading Task Force.
Years at CSM:
Since 2016
Education:
M.A., English, Teaching English to Speakers of Other Languages (TESOL), San Francisco State University; B.A., Community Studies, University of California, Santa Cruz
Other Interests:
Painting, hiking, dancing, relaxing on tropical beaches, and spending time with my friends, family, and two cats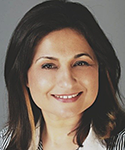 Anniqua Rana
Title:
Professor, ESL
Responsibilities:
Manages the
Division of Academic Support and Learning Technologies
Years at CSM:
Since 2017
Education:
M.A., English, San Jose State; M.A., Linguistics, University of the Punjab, Pakistan; Certificate, Teaching English as a Second Language, UC Berkeley; Ed.D., International and Multicultural Education, University of San Francisco
Other Interests:
Reading books that provide a perspective that is new to me, and traveling to inquire into my assumptions about people, their ideas, and the places they live.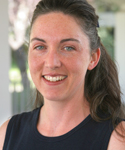 Kristi Ridgway
Title:
Dean of Language Arts
Responsibilities:
In the past as faculty, Kristi was the Lead of the ESL Center, Coordinator of Basic Skills, Co-coordinator of Learning Support Centers Coordination Committee, Co-chair of the ESL department, and Academic Senate Secretary. In her role as Interim Dean of Language Arts, Kristi manages seven departments and multiple learning centers within Language Arts, chairs the International Student Task Force and Reading Task Force, is on the Professional Development Team associated with Guided Pathways, and assists with writing the accreditation report with a focus on instruction.
Years at CSM:
Since 2002
Education:
M.S., Teaching English as a Second Language (TESL), University of Southern California; B.A., Journalism and Mass Communication, Drake University
Other Interests:
Trail running, camping, photography, gardening, reading and traveling