Academic Senate Election
Academic Senate Ballot - Spring 2019

Candidates
---
Arielle Smith, Candidate for Academic Senate President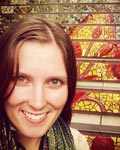 I have spent the last six years as a counselor in the district, and the last four at CSM. In that time, I have become integrated into the campus, and have seen both the strengths and challenges that it takes to work effectively with our students.
Over the last four years, I have served on the Equity Committee, Finance Committee, IPC, Academic Senate, and most recently as co-coordinator of Professional Development. I participated in the E3T2S Equity Training, and have been involved in numerous campus initiatives, including Guided Pathways and the Year One/Promise Program. During this time, I also was attending school for my Doctorate in Educational Leadership, and wrote a dissertation on some of the equity issues that first-generation college students face during their time at community college.
As a result of all the initiatives and roles that I have been involved in on campus, I am interested in the role of Academic Senate President. I feel that the AS President serves as an advocate and intermediary to represent the interests of my fellow faculty to administration, as well as providing a platform to be able to effect meaningful change so that all faculty, both full and part time, are better able to serve our students. My educational philosophy espouses the belief that everything I do should promote student success and equity, and I am guided by a social justice framework and philosophy. This also means supporting the needs and voices of the faculty that work with students every single day.
If elected to represent our faculty, some of the goals that I have for Academic Senate are to look at equity gaps and resources among our programs, review and suggest equity focused academic policies, and continuing the momentum of working on faculty centered and equity focused goals.
---
Peter von Bleichert, Candidate for Academic Senate Vice President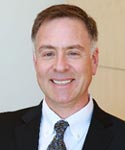 Hello, I'm Pete, and I'm putting myself forward as a candidate for Vice President of Academic Senate.
I have worked at CSM for 17 years in the business department as both as an adjunct from 2001-2015 and as a full-timer since 2015. Currently the Vice President of the Academic Senate, I have worked to advance issues important to faculty and students. As Academic Senate President Jeramy Wallace attests: "I endorse Pete for Academic Senate Vice President because we have been able to count on him to put the students and our colleagues front and center for every discussion we've had and every decision we've made. He's an advocate for faculty and students both in the senate and as faculty lead on the Guided Pathways team."
My goals for the next term is to support the President, and to advance efforts around equity--both for students and adjunct faculty--and to champion improvements to classroom comfort, design, and technology.
Thank you for your support.
---
Rosemary Nurre, Candidate for Academic Senate Treasurer