Team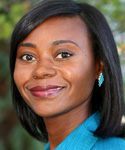 Jennifer Taylor-Mendoza
Title:
Dean of Academic Support and Learning Technologies
Responsibilities:
Provide Year One administrative support. Manage instructional support programs in the Academic Support and Learning Technologies division: Basic Skills Initiatives, Distance Education, Honors Project, Interdisciplinary Studies, Learning Support Centers, Learning Communities, Middle College High School, Professional Development, Student Learning Outcomes.
Years at CSM:
Since 2011
Education:
Doctorate, Philosophy, Claremont Graduate University; M.S., Cal State Northridge; B.A. CSU Los Angeles; A.A., El Camino College

Other Interests:
Cooking, dancing, academic research, spending time with family and friends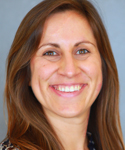 Allie Fasth
Title: Program Services Coordinator, Year One
Responsibilities: Coordinate the efforts of Year One, with the goal to support students' access to higher education and ease the transition from high school to college. Support Year One students by connecting them to a variety of resources and opportunities on campus that fit their educational goals. Collaborate with faculty and staff across campus to best serve first-year students.
Years at CSM: Since 2016
Education: Masters of Public Administration (M.P.A.), San Francisco State University; B.A., UC Berkeley; A.A, Santa Barbara City College
Other Interests: Being with family and friends, traveling, cooking and spending time at the beach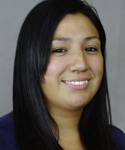 Estela Garcia
Title:
College Recruiter
Responsibilities:
Coordinate campus outreach efforts and team with CSM faculty, staff, and students to meet the needs of local high schools and the community
Years at CSM:
Since 2009
Education:
B.S., Justice Studies, San Jose State University; Certificate/A.S., College of San Mateo
Other Interests:
Family, friends, giving back to the community and old school R&B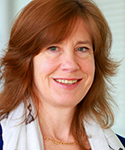 Alicia Frangos
Title:
Student Success Coordinator (PEP)
Responsibilities:
Conducts New Student Orientation, Reinstatement Workshops and other Student Success workshops. Works to provide information and support to students regarding achievement of their goals at College of San Mateo.
Years at CSM:
Since 2012
Education:
M.A., English (Concentration in Teaching English to Speakers of Other Languages), San Francisco State University; B.S. Business Administration/Computer Systems, San Francisco State University; taught English Composition for Multilingual Speakers, San Francisco State University
Other Interests:
Music, reading, hiking, cooking, spending time with family and friends

Not pictured