Meet the Staff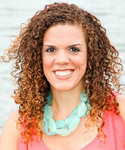 Justine Evirs
Title:
Veteran Services Coordinator & School Certifying Official A-L; Veterans Resource Opportunity Center (VROC)
Responsibilities:
Lead and manage the Veterans Resource Opportunity Center.
Plan, coordinate and implement all veteran services and events on and off campus.
Years at CSM:
Since 2015
Education:
Master of Arts from Ashford University in Teaching and Learning with Technology;
Bachelors of Arts in Organizational Management from Ashford University
Other Interest:
Anything related to military, fitness, food, travel and education.
Quote:
"Be the change you want to see in the world."
–
Ghandi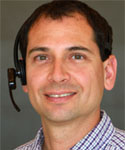 Jeremy Mileo
Title:
School Certifying Official M-Z
Responsibilities:
Handles web, paper, and special admit applications; concurrent enrollment; veterans benefits; and front-line student services
Years at CSM:
Since 2001
Education:
Bachelor's Degree, Business Economics, Willamette University and Associate's Degree from College of San Mateo