University Transfer Programs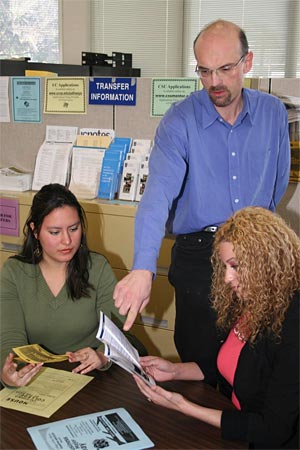 Guaranteed Transfer Programs
Students who complete a guaranteed transfer contract and meet the guaranteed transfer eligibility requirements stated in that contract are guaranteed transfer to:
University of California (UC) Davis
UC Irvine
UC Riverside
UC San Diego
UC Santa Barbara
UC Santa Cruz
UC Merced
San Francisco State University
San Jose State University
Golden Gate University
California State University East Bay
University of San Francisco
University of Santa Clara
Notre Dame de Namur University
Menlo College
Bethany University
For more information about guaranteed transfer programs, visit
collegeofsanmateo.edu/forms/transfer.asp
.

Articulation Agreements
CSM works together with the University of California, the California State University and private post-secondary colleges/universities to establish agreements that enable transfer students to receive credit for their CSM courses and academic programs.
Please read some of the testimonials from our international and domestic students who have transferred at
collegeofsanmateo.edu/transfer/studenttestimonials.asp
.