Meet the Staff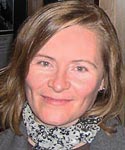 Danni Redding Lapuz
Title:
Manager, International Student Center
Responsibilities:
Danni is responsible for the daily operations for the International Student Center, including the application and matriculation process, new student orientations, student support services, marketing, program planning, and the integration and internationalization of the CSM programming.
Years at CSM:
Since 2014 at CSM, since 2008 in the SMCCD
Education:
Bachelor's degree, Music, UC Irvine; Master's degree, Ethnomusicology, and Bahasa Indonesia Language Certificate, Indo-Pacific Language, University of Hawai'i at Manoa
Other Interests:
Danni performs as a musician and vocalist with Pusaka Sunda, a Sundanese Gamelan Group under the direction of Pak Burhan Sukarma. Performing at local bay area venues such as Yerba Buena Center for the Arts, the SF Ethnic Dance Festival, the Jazz School of Berkeley, the group was most recently invited to perform at the Smithsonian Institute in Washington D.C. Additionally, she sings with the Peninsula Women's Chorus and will be touring Argentina in the summer of 2015. She also loves camping, gardening, and going to the beach with her husband and children.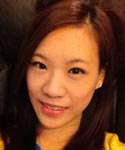 Lai Yan Vivyan Lam
Title:
Office Assistant, International Student Center
Responsibilities:
Assisting international students in application and registration process, from applying to CSM, getting student visa to enrolling classes.
Years at CSM:
Since 2014

Education:
Bachelor's degree, International Business, San Francisco
Other Interests:
Vivyan is a bilingual volunteer in the kindergarten classrooms at Alice Fong Yu Alternative School (K-8). She enjoys spending time and having fun with kids.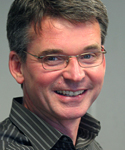 Martin Bednarek
Title:
Counselor
Responsibilities:
As a counselor at CSM, Martin's primary role is to help international students select their classes, explore college majors and reach their goal of earning an associate degree and transferring to a four-year university. He also teaches career and life planning classes at CSM.
Years at CSM:
Since 2003
Education:
Bachelor's degree, music education, Nazareth College, and master's degree, counseling, San Francisco State University
Other Interests:
As a former music major, he enjoys singing with the San Francisco Choral Society, a large 180-voice chorus that performs choral repertoire with professional soloists and orchestra.