International Student Ambassadors Program
The International Student Ambassadors Program brings together student leaders to provide support and a friendly face for our international students. The Ambassadors create global events on campus, such as World Gala and World Village, as well as serving as student guides for visitors, tours, and new international student orientations. The Ambassador Program teaches students new skills, provides professional development, and allows international students to create a community in which their unique skills and talents are valued and supported.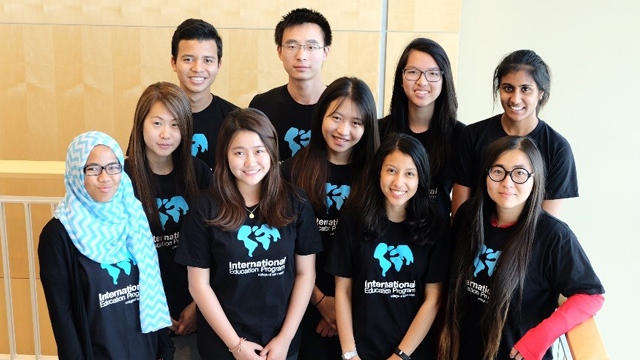 2015-2016 International Student Ambassadors. Janice Widodo - Indonesia, Huijing (Rebecca) Zhao - China,
and Lo Shan (Rosanne) Leung – Hong Kong completed studies at CSM in Spring 2016.
Amir Farhan Mat Kamal

Home Country: Malaysia
Major: Engineering
Activities:

Advocacy Board
Student Senator
Lion Dance Team
Zapin Dance Troupe

Chak Haang (Vina) Wong

Home Country: Hong Kong
Major: Education
Activities:

Cultural Awareness Board
Student Senator

Zhen (Jane) Lu

Home Country: China
Major: Business Administration
Activities:

President of International Club

Maisarah Othman

Home Country: Malaysia
Major: Economics
Activities:

Nabila (Bella) Hakim Hamzah

Home Country: Malaysia
Major: Economics
Activities:

Shreya Patel

Home Country: Zimbabwe
Major: Nursing
Activities:

Runqian (Ryan) Zhang

Home Country: China
Major: Computer Science
Activities:

Lion Dance Team President