Meet the Staff
Name:
Sharon Bartels, R.N., F.N.P. (Family Nurse Practitioner)
Title:
Health Services Director
Responsibilities:
Provides direct services to students, including:physicals,birth control, lab work, prescription medication; provides health education and health counseling; coordinates services offered at Skyline College, Cañada College and College of San Mateo Health Centers.
Years at CSM:
Since 1993
Education:
Master's degrees in nursing and health administration
Other Interests:
Plays tennis, sings in a choir, participates in medical mission trips, and studies Spanish
Name:
Dr. Donald Nichols
Title:
Physician/Medical Director
Responsibilities:
Supervises health center clinics at Skyline College, Cañada College and College of San Mateo. Provides physicals for employment, sports, insurance exams; available for consultations, member of the CSM Health Services Advisory Board Committee
Years at CSM:
Part-time since 2000
Education:
Bachelor's degree, Earlham College in biology; medical degree, University of Cincinnati; Internship, St. Mary's Hospital, Ohio
Other Interests:
Traveling, being with family, sports, music, Barber Shop singing, and playing piano.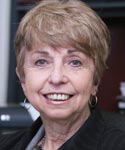 Name:
Gloria D'Ambra
Title:
Staff Assistant
Responsibilities:
Schedules appointments for Health Services & Psychological Services, manages international student insurance and campus accident insurance, handles absence notifications and P.E. Waivers for health reasons, coordinates the intake and billing process for Family Planning Services (FPACT), and assists in coordinating the health fair and other events
Years at CSM:
Since 1986
Education:
Diablo Valley College & College of San Mateo/Business
Other Interests:
Exercising, cooking, and spending time with seven grandchildren
Name:
Beth Monticue
Title:
Registered Nurse, Credentialed School Nurse
Responsibilities:
"Come see me if you don't feel well, have a health question, need your blood pressure checked, need immunizations, TB test, pregnancy test or just want to chat about life and health."
Years at CSM:
Since 2007
Education:
Bachelor's degree, psychobiology; UCSC, bachelor's degree in nursing; CSULA, Health Services Credential, CSUSB
Other Interests:
Gardening; herbal studies; reading; and care, training and health of dogs