Gallery of Student Work
Click on a thumbnail. All clips open in a new window.
Student Productions
All of the videos on this page were written, produced, shot, and edited
by students in the College of San Mateo Broadcast concentration of the Digital Media program.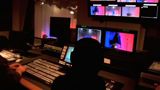 Digital Media
program promo, 4:00 by Alex King

Studio Interview
with CSM Alumni and Hall of Fame Broadcaster,
Jon Miller. Interview conducted by broadcasting student AJ DeMello.

:30 TV spot for CSM's Broadcast program

:30 TV spot for CSM's Multimedia program

Segment from "Bay Vision"
Well-produced package about former stuntman and CSM student.
Begins with in-studio intro by student hosts.

:30 TV spot for CSM's Astronomy program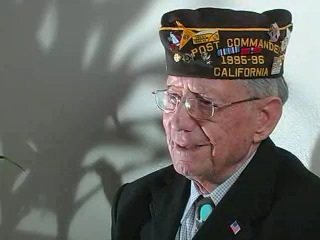 3:00 segment with Bay Area WWII vets that aired as part of
KCSM's presentation of Ken Burns' series "The War"
Collaborative assignment between Digital Video Production class and
and On Air Talent class, who conducted interviews with 15 local vets.

A look at Bulldogs Football! (6 minutes)

:30 TV spot for CSM's Electronic Music courses

:30 TV spot for College for Kids, held each summer at CSM